K2 Global Alpha: Data is our key differentiator
---
Since inception 16 years ago the team K2 Asset Management have kept intricate details about each and every trade executed by their investment team. Campbell Neal says this proprietary database has allowed them to tailor their process resulting better returns for their funds. "We have two guys working on this full time, it's got millions of trades in it. We now have this potent database that has become a genuine competitive advantage. I can use this tool to understand which managers are good at which parts of the market, how they've performed and where they are best suited. We've now seen that in some cases they give us double the returns by focusing on what they are good at." The K2 Global Equities Fund (ASX:KII) will list on the ASX in mid-July using the best investment ideas of 10 portfolio managers at K2. Click here (VIEW LINK) for more detail on performance and the offer. An in depth video on the K2 system is available here:
---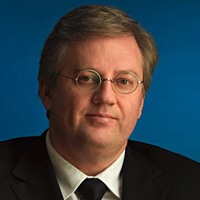 Joint Chief Investment Officer
K2 Asset Management
Mark is a Co-Founder and Executive Director of K2 Asset Management. He is also the Joint-CIO for the K2 investment funds and focuses on the portfolio management of the Asian equity strategy.
Expertise