Kazia Therapeutics - Picking up where Genentech left off
---
One of the more impressive re-brandings of a Life Science company that I've seen in recent years is Kazia Therapeutics, formerly Novogen. This company changed its name in late 2017 to reflect the acquisition from Genentech of an impressive new lead compound called GDC-0084, for the treatment of glioblastoma. We published on this drug and Kazia's other programmes in a research note from 7 November 2017, prior to the name change. We've since updated that note in the light of the initiation of GDC-0084's Phase 2 study. You can download a copy of NDF Research's initiation report by clicking here or visiting ndfresearch.com. Note - the usual disclaimers apply - click here.
---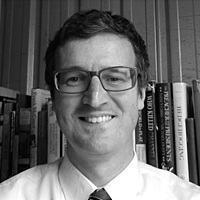 Founder and Senior Analyst
Pitt Street Research and NDF Research
I am an equity research professional who worked in stockbroking from 2001 to 2015. After 15 months doing investor relations I returned to equity research with the founding of NDF Research. With Marc Kennis I founded Pitt Street Research in July 2018.