Korea: the Bermuda triangle of value investing?
---
South Korea is increasingly viewed as the "Bermuda Triangle" of financial markets. Value investors have in recent times been swallowed up by a market that has retreated to levels not seen since the Global Financial Crisis. The lure of low starting valuations have been overwhelmed by the usual chorus of concerns regarding Korea. Reminiscent of Japan in the years following the Tsunami and Fukushima nuclear disaster, macro generalisation and governance concerns have led global investors to overlook important company specific and regulatory developments, setting the scene in our view for the potential for absolute returns over the next several years. Read full article: (VIEW LINK)
---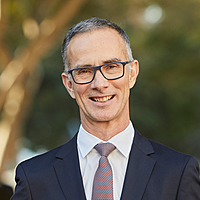 Chief Investment Officer
Antipodes
Jacob Mitchell is Antipodes' chief investment officer. He is an award-winning fund manager, with more than 25 years' experience investing in equity markets. Jacob founded Antipodes in 2015 after deciding to leave Platinum Asset Management where he...
Expertise