L1: The sector we're most excited about
---
Over the next three years, infrastructure spending in Australia is set to rise from $6 billion per year to $16 billion per year. Mark Landau, Joint Managing Director and Chief Investment Officer at L1 Capital, explains that they've got excellent visibility on spending "out to 2020 and beyond" due to the detailed government data.
"These projects are funded, they've started, there's no risk of them not going ahead." However, this thematic is not new; leading civil construction contractor, CIMIC (formerly Leightons) has tripled in the three years since L1 Capital purchased the stock. Landau says they've recently taken profits in CIMIC and put them to work in a late-cycle beneficiary with some of the best-located assets on the Australian east coast.
Learn more about this thematic, including the company they think is set to benefit, by watching the full video below.
Key points:
The large amount of road and rail projects due to be constructed in Australia in the next few years will be a major tailwind for those in the construction sector
Infrastructure spending is due to nearly triple in the next three years
This will create a tight market in construction materials for the first time in a decade, which should result in both price and volume increases for materials suppliers
Government data from the Bureau of Infrastructure, Transport and Regional Economics (BITRE) provides good visibility on spending past 2020
Contractors have been the primary beneficiaries in the last few years, but as the cycle matures, returns should now shift towards materials suppliers
Landau outlines one stock set to benefit from these trends.
About the L1 Long Short Fund
For more information about the L1 Long Short Fund please visit the website
---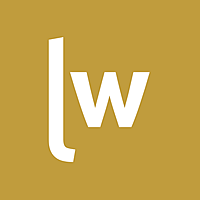 Livewire Exclusive brings you exclusive content from a wide range of leading fund managers and investment professionals.
Expertise