Lamboo Resources' (ASX: LMB) share price is up by almost 1600% since August, as its its high-purity graphite seems suited for lithium-ion batteries
---
Lamboo Resources' (ASX: LMB) share price is up by almost 1600% since August, as its its high-purity graphite seems suited for lithium-ion batteries. Its share price has risen from a 12-month low of $0.04 during August 2013 to an all-time high of $0.675 this month - a gain of almost 1,600%. Lamboo has this week confirmed that high-purity flake graphite concentrate from its Geumam project in South Korea has been successfully and independently trialled in a lithium-ion battery cell. There is growing market appreciation of the fact that Lamboo possesses high-grade, flake graphite deposits that also boast extremely high levels of purity, making them suitable for modern high-tech applications.
---

Follow Gavin Wendt's wires
---
---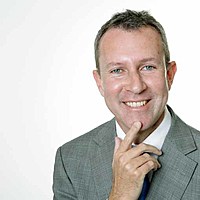 Founding Director
MineLife
Gavin has been a senior resources analyst following the mining and energy sectors for the past 25 years, working with Intersuisse and Fat Prophets. He is also the Executive Director, Mining & Metals with Independent Investment Research (IIR).
Expertise