Latest investment: Wingara Ag Ltd (ASX:WNR)
---
WNR was backdoor listed in February and as such remains well under the radar. As the company continues to update the market with its progress and investor relations improves there should be an accompanying re-rate as the stock is cheap and in an exciting sector. We are encouraged by the fact that in the first two months of listing Wingara has already provided an update stating that production is running at 15-20% above pcp. Our expectation is for production to continue to ramp up and for the share price to follow.
As for valuation, ASX listed comparables trade on EV/EBITDA multiples in the mid teens to high twenties, though we think 10-12x is fair based on recent transactions in the sector. Based on current run rate earnings WNR is trading at 8.5x EV/EBITDA, and just 6x our FY17 forecast earnings. If the company hits our base case expectation of $3.1m EBITDA in FY17 then the stock is worth 46-55c. We will monitor and adjust as the company updates the market regarding its performance but at current prices of 28.5c, and capped at just $19m, we think there is an attractive margin of safety on offer.
Disclaimer: The information contained in this presentation is general in nature and should not be relied upon. Before making any investment or planning decisions, you should consult a licensed professional who can advise you whether your decision is appropriate for you. The author may have commercial or financial interests in the companies mentioned. Views expressed are those of the contributors and not Livewire Markets.
---
Follow Harley Grosser's wires
---
---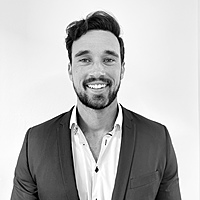 Founder of Capital H Management and Portfolio Manager of the Capital H Inception Fund. Previously worked for Pie Funds and Bligh Capital.
Expertise