Lessons from our best and worst trades
---
Common wisdom holds that investors make the lion's share of their returns from the big winners (hence, the saying to 'let your winners run'), but some of the most valuable lessons can come from the mistakes. We recently sat down with Nick Griffin, Head of Investments at Munro Partners to hear about his best and worst trades, and the lessons he took away from them.
"It had a huge total addressable market that's growing, a huge run-rate of growth, and a great individual controlling shareholder."
Lessons from our best trade
Laboratory testing for food, pharmaceuticals is a structural growth area.
Founding and controlling shareholder owned nearly 50% stake.
Shares were cheap.
Huge total addressable market.
Great run-rate of growth.
Lessons from our worst trade
A number of our worst trades were oil and gas stocks coming out of the 'shale revolution'.
We missed that Saudi Arabia would flood the market.
The Saudi Arabians were thinking more strategically and longer-term than we imagined.
Stop-losses limited the damage – it's important to have sufficient liquidity to get out when things go wrong.
For more information and additional insights from Munro Partners, please click here
---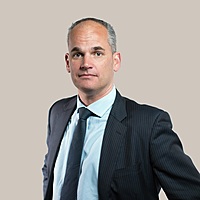 Chief Investment Officer
Munro Partners
Nick is a founding Partner and the Chief Investment Officer of Munro Partners. He is responsible for the investment management of Munro's key investment funds and the formulation and implementation of the proprietary investment process. Nick has...
Expertise