Lighten up, it's just a prediction
---
In the publishing and content game, January is a pretty quiet time. But the reality is that by the time February rolls around things will kick up to 5th gear in a beat, reporting season will crank up and we'll be eating lunch at our desks. With things at full sprint, it's likely, I'll forget something important like my wedding anniversary or my wife's birthday (again).
So during this glorious period where my inbox is tamed, and I can walk around the city in boardies we choose to indulge ourselves and have a crack at thinking about what the year ahead might hold. We call them predictions or forecasts - and we love them. And based on the statistics from our website - so do many of our readers. But why? Well for me it's because I have a few minutes to clear my mind, breath and have a think about a variety of issues and see how my views stack up against those of other investors. It's interesting and (deep breath), it's a bit of fun.
Fortunately, as we're indulging ourselves in some free thinking, a handful of very sensible souls step up to remind us that making predictions is foolhardy, fraught with danger and just straight pointless. "Show me the results!" they cry! So in honour of those folk who need us to tidy up our previous predictions here is a wrap on what happened from last year's dart throwing exercise.
Rates
We don't do much on the RBA on Livewire; in fact, we don't even routinely cover the monthly RBA meetings. It's probably a wise move because this one was a bit of a shocker with only two out of nine correctly calling rates flat in 2017, two calling a move higher and five calling further cuts from the already low 1.5% official cash rate.
Matthew Kidman and Ben Clark were the form rates pickers from this bunch and both feature again in 2018.
In our reader survey, we only gave the option of up or down on rates with 67% saying the next move would be up. Given we didn't place a time limit on that response, we'd say this is still in play.
Score: 2/9
The Dollar
On the Australian Dollar, the fundies did a bit better with four out of nine calling the dollar to move higher but stay largely at similar levels to last year. Of those who called it correctly, Richard Coppleson from Bell Potter took it to a new level calling the mid-year highs in the low '80s and then the drift lower towards the end of the year.
The audience was given a slightly easier task and were asked to pick a 10 cent range that the dollar would close the year at. 46% called it correctly.
Score: 4/9
Equities
On equities we asked if people were bullish (up more than 5%), bearish (down more than 5%) or neutral on equities for 2017. From the fundies, we had a strong result with four out of five calling bullish. Looking back at the responses Steve Johnson didn't  give a bullish view, but it certainly wasn't bearish. We'll count it as a strike for fence sitting.
The majority of readers were also bullish. However, quite a few were in the neutral camp. It's probably turned out to be a pretty decent reflection of how equities played out given +5% isn't a super bullish benchmark for equity markets.
Score: 4/5
True or False? 6 big issues for 2017
Each year we hypothesise on a handful of market or stock related issues that could play out in the year ahead. We ask the fundies and the audience if these will be true or false. We've had an uncanny knack of latching on to some themes that end up being quite topical as the year goes on.
We're yet to release our 2018 themes but here's a quick review of the topics we picked last year.
1) Fairfax announces plans to spin out Domain via an IPO
This went ahead in 2017, and only one out of five of the panel thought it would happen. 54% of people in the audience called this one correctly.
Score: 1/5
2) China facing stocks (A2M, BAL, BKL) get a second wind and rally in 2017
At the time of the survey regulatory changes were clouding the outlook for Blackmores and Bellamy's. It was very topical, and their share prices had been battered. None of the panel saw the bounce in BAL or BKL. However, they unanimously threw their support behind a2 Milk.
The audience was also sceptical on the stocks as a collective with 60% voting against a bounce in BAL and BKL.
Score: 2.5/5 (I'm going to give this a half mark because they were very high conviction on a2 Milk)
3) Banks and insurers outperform the ASX200 in 2017
Three out of five members of the panel backed the financials to have a good year in 2017. Their views were premised on premiums being raised for insurers and banks having cleared their capital issues. However, it was a tough year for bank investors with the big four lagging the index. Insurers were a mixed bag with IAG rallying ~20%. However, Suncorp was flat, and QBE was a laggard shedding ~15%.
Readers were divided almost down the middle on this one 47% correctly calling against the financials.
Score: 2/5
4) RIO and BHP start lifting dividends in 2017
From the low levels, they were at it seemed like this one was a certainty. Four out of five correctly called this outcome from the panel.
The audience was a little less convinced with 62% voting in favour of the miners.
Score: 4/5
5) Australian property (finally) corrects - average capital city house prices fall by 5%+ in 2017
The trajectory of capital city property certainly softened in 2017, but we didn't get a 5% correction. It is Australia's favourite topic and remained hotly contested during the year. All five of the panel picked this one correctly while 46% of the audience called it right.
Score: 5/5
6) Telstra is the best stock to own in an NBN era
It's probably too early to make a final call on this one but it was certainly a big issue with Telcos being one of the worst sectors in 2017. None of the major players covered themselves in glory but ironically Telstra was the best of a bad lot. Two out of five called this one right but we'd say this story requires a watching brief.
Readers didn't vote on this topic.
Score: 2/5 
Conclusion
Tallying up the results we're looking at a score of 26.5 out of a possible 53 points. As I'm sure someone will let me know in the comments section below, that's no better than tossing a coin. So a fair conclusion to make would be to not place too much weight on predictions and forecasts when it comes to making your investment decisions. It also explains why the fund managers we interview prefer to talk about stocks and shy away from giving views on topics such as currency and interest rates.
---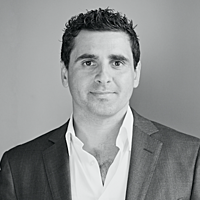 Co Founder
Livewire Markets
Livewire is Australia's #1 website for expert investment analysis. We work with leading investment professionals to deliver curated content that helps investors make confident and informed decisions. Safe investing and thanks for reading Livewire.
Expertise