Listed managed investments year in review
---
The level of funds raised by new listed managed investment IPOs exceeded $4bn in 2019, an increase on the $3.3bn raised the previous year despite fewer new listings. There was also a large number of secondary market raisings which, along with the new funds raised and an increase in the overall market saw the market cap of the listed investment companies and trusts sector increase to $52.1bn by the end of November. In its latest LMI Monthly Update, Independent Investment Research takes a look at activity in the sector through the year and some of the key themes. We also shine the spotlight on Global Masters Fund which provides investors with an indirect exposure to Berkshire Hathaway as well as some international small cap exposures. Read our full report for more details.

---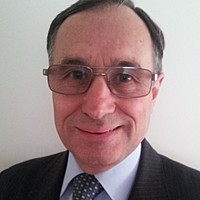 Independent Investment Research
Peter has 35 years' experience in the banking and finance industry, including 15 years as an equities analyst. Peter was a sector head in the equities research team at Morningstar with a focus on consumer and industrial companies.
Expertise