Livewire Christmas Cracker #7: A micro-cap biotech we like for 2018
---
In our new 'Christmas Cracker' series, each morning through to Christmas we will bring you a top insight from one of our contributors. These will be diverse and could be a macro call, sector view, stock idea, or even some useful tech. Today's insight is from Simon Shields, Monash Investors Limited.
A micro-cap biotech we like for 2018
One of the advantages of investing Pre-IPO is the access to company information which allows a level of due diligence simply not possible in a listed market environment.  This was critical for a Pre-IPO investment we made into a company that has now listed on the ASX, Telix Pharmaceuticals (TLX-ASX).  Investing in the Biotech space is a high risk / high return prospect, and therefore an investment space where we are highly selective.  The level of due diligence we were able to undertake Pre-IPO was critical to informing our decision to invest. 
Telix is looking to establish itself as a leading player in the molecular targeted radiation (MTR) market.  So what is MTR?  In simple terms, this is direct radiation of cancer at a molecular level.  A number of cancers have specific molecular "targets" unique to that type of cancer therefore the idea is to develop a targeting agent (i.e. small molecule or antibody) that will specifically bind itself to the "target" on the cancer cell and nothing else.  Then a radioactive isotope is linked to the targeting agent and delivers the radiation directly to the cancer cell.  Depending on the isotope use, this can either image the cancer or provide a therapy. 
Source: Telix Pharmaceuticals
The approach offers numerous advantages.  It has the systemic reach of chemotherapy but without the indiscriminate toxic chemistry; the killing power of radiation but brought into the closest possible contact with the cancer; and the selectivity of targeted therapy without the reliance on complex biological interactions.  In short, it is a promising area of medical science, overcoming the drawbacks of other forms of treatment. 
Telix has four clinical programs that it is bringing to market, a clear point of difference to most Biotechs.  One program will be undergoing a confirmatory phase 3 trial, two programs are moving into larger scale phase 2 trials and the fourth is in Phase 1.  All of these programs have shown very encouraging results to date, and as a result, we would expect to see numerous news events and valuation inflection points over the next 1-2 years
Source: Telix Pharmaceuticals
The most advanced of these programs is TLX-250 - Renal cancer imaging.  The targeting agent in this program was used in a previous phase 3 trial with excellent diagnostic performance.  However, imaging was not the end point of this trial and therefore the FDA has required a confirmatory trial as a standalone imaging treatment.  Given that it has already demonstrated this in a previous trial, the prospect that TLX-250 will be approved is high in our view.
While Telix is currently pre-revenue, given the advanced stage of TLX-250, it is expected that Telix will start to generate revenue within 2 years.  This is also a somewhat unique investment attribute versus other Biotechs where revenues are not likely in the foreseeable future. 
Telix has a strong management team with the right blend of medical/industry experience as well as commercial expertise.  In any company management is key, arguably more so in a Biotech.
While Biotech share prices tend to be volatile the combination of this many programs at relatively advanced stages of development, the associated newsflow, with the prospect of revenues within 2 years, with such a modest market capitalisation ticks many boxes.
If you would like to receive further insights from Monash, you can subscribe to our monthly newsletter here.  
The full box of Crackers
For the full box of Livewire Christmas Crackers, please click here.
---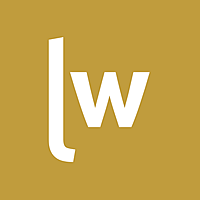 Livewire Exclusive brings you exclusive content from a wide range of leading fund managers and investment professionals.
Expertise