Livewire's top performing stock ideas
---
Whitehaven Coal
Steve Johnson, Forager Funds
1) When we recorded this video on the 17th of February (posted to Livewire a week later) Steve described this as "a very cheap option, at today's price, that things work out better than the world is anticipating at the moment." Less than a month later, on the 15th of March, they disclosed on their blog that they'd sold the stock due to the unexpectedly fast share price appreciation. The share price gain between these two dates was ~70%. Watch the episode of Buy Hold Sell here (discussion of WHC starts at 5:15):  (VIEW LINK)
Mineral Resources
Romano Sala-Tenna, Katana Asset Management
2) When he posted about Mineral Resources on the 8th of February, it was undoubtedly a contrarian position. In his view, there was "an under-appreciation of the size and quality of MIN's underlying crushing and mining services revenues". We asked him recently why he thought this had done so well:
"If Mineral Resources were able to deliver on the profit number as per company guidance, we anticipated that there was a high probability that the short sellers would rush to cover their positions.   Given the size of the short positions and the tightness in the register, we believed that the resultant price move could be significant."
Significant it was; on March 11 when he advised they'd sold their position, it had appreciated over 50%. Read the wire here:  (VIEW LINK)
JustKapital Litigation Partners
Harley Grosser, Capital H Management
3) With a market capitalisation of less than $30m, JKL is small enough that even most micro-cap managers won't look at it. With no manager or broker coverage, the team at Capital H spotted an opportunity. Harley said at the time that JKL was "producing growing, recurring revenues and the lumpy but potentially very lucrative opportunity in litigation funding we believe JKL is materially undervalued with a number of potential catalysts."
It seems the market is just beginning to catch on to this opportunity, with the share price having risen ~25% since his first post. It might not be all over yet, according to Harley; "we think fair value is well over twice the current share price and potentially much more if management can execute." Read the full longform article here:  (VIEW LINK)
Enero Group
Jack Collopy, Perpetual Limited
4) Enero Group is a turnaround story that, according to Perpetual, "is now moving from this remedial phase to turning their attention to growth." After posting some amazing results in the February reporting season, the share price had begun to appreciate, though still represented good value they said;  " an undemanding valuation of circa 4x EV/EBITDA." In their view, there's plenty of growth to come: "we believe as legacy earn-out agreements roll off over 2017 and 2018, management will be presented with significant capital management opportunities which are not yet appreciated by the market." Read Perpetual's thoughts here:  (VIEW LINK)
Astro Japan Property Trust
David Allingham, Eley Griffiths Group
When looking at a group of top-performing stocks, there are two things one wouldn't normally expect to see; property trusts, and any asset based in Japan. David Allingham saw the opportunity and shared it with us in an exclusive for Livewire. With expectations of a rising Japanese Yen, David said that "the stock is set for material earnings upgrades and is currently trading at a 30% discount to NTA (at spot JPY)." Despite the Yen failing to appreciate significantly (up 1.44% since the 15th of February), Astro Japan has since appreciated by 17.5%. This goes to show that directly buying or selling a currency is not the only way to express your view. Read the wire here:  (VIEW LINK)
Register here to receive the best of Livewire to your inbox: (VIEW LINK)
Disclaimer: The information contained in this presentation is general in nature and should not be relied upon. Before making any investment or planning decisions, you should consult a licensed professional who can advise you whether your decision is appropriate for you. Contributors to this show may have commercial or financial interests in the companies mentioned. Views expressed are those of the contributors and not Livewire Markets.
---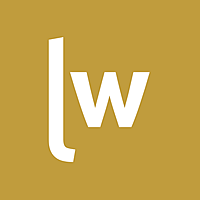 Livewire Exclusive brings you exclusive content from a wide range of leading fund managers and investment professionals.
Expertise