Look beyond the panic selling: Healthscope is a great long-term story
---
Last month, Healthscope (ASX:HSO) announced it had experienced slower-than-expected hospital revenue growth for the quarter. The announcement prompted a wave of selling, with the share price falling around 30%. Does this present a buying opportunity? Given the metrics of the private hospital industry, we think so. For years, we have rued the absence of value opportunities in the healthcare sector. In fact, when we set up Montgomery we put a basket of nine companies in a special category – a category that recognized companies that had NEVER been available below our most conservative estimates of their intrinsic value and therefore required special treatment and an adjustment to our discount rates in order to at least occasionally be available at a price approximating a rational valuation.
The reason for our enthusiasm for healthcare, and in particular private hospitals, is simply the ageing demographic.  Its one of the most obvious, undeniable trends in the world today.  Over the next several decades, population ageing is projected to have implications for Australia, including; health, size of the working-age population, housing and demand for skilled labour.
According to the Australian Bureau of Statistics, like most developed countries, Australia's population is ageing as a result of sustained low fertility and increasing life expectancy. This has resulted in proportionally fewer children (under 15 years of age) in the population and a proportionally larger increase in those aged 65 and over.  This latter group is projected to increase more rapidly over the next decade, as further cohorts of baby boomers (those born between the years 1946 and 1964) turn 65. Currently, only four cohorts have reached 65, and there are 14 remaining.
Between 1995 and 2015, the proportion of Australia's population aged 65 years and over increased from 11.9% to 15.0% and the proportion of people aged 85 years and over almost doubled (up 148%) from 1.1% of the total population in 1995 to 2% in 2015. In the year ending 30 June 2015, the number of people aged 85 years and over increased by 17,900 people (3.9%) to reach 472,100.
As we age we require higher levels of, and more frequent, care.
In 2015 there were 10.2 million hospitalisations (nearly half the population) and two of every five (41% or 4.2 million) were into private hospitals.  Between 2010 and 2015 the number of private hospitalisations increased by 4% per annum – exceeding population growth of 1.6% per year. During the same period, the number of private hospital beds increased by an average 2.9% per annum.  Fifty percent of private hospitalisations are for same-day elective procedures.  Of the total private hospitalisations, 37% are for medical care, 1.3% for childbirth and 35% for surgical procedures.  Private hospitals accounted for 60% of surgical admissions in 2015.
Between 2010–11 and 2014–15, elective admissions involving surgery (of which there were 2.1 million in 2014-15) rose by an average of 2.4% per year, by 1.3% for public hospitals and by 3.0% for private hospitals.  While public hospitals provide 29 elective admissions involving surgery per 1000 population, for private hospitals that number was 58.  In other words, private hospitals perform fully 2/3rds of elective surgeries.
Funding, of course, is the big issue for private hospitals that are majority funded by health insurance and out-of-pocket payments by patients.  Nevertheless, funding for private hospitals increased by an average 5% per year between 2010 and 2015, while the proportion of funding provided by the Australian Government decreased from 33% to 30%.  While this is a desirable outcome for the government and one that they will continue to encourage the increased burden must fall on patients and their insurers who are all price sensitive.  The government is making some inroads to ensuring patients are encouraged to remain in the private system by working to reduce the cost of medical supplies used in procedures such as hip and knee replacements – reducing the effective cost to both hospitals and insurers.
And hospitals can manufacture beds at much lower cost (approximately $1 million per bed) than the public sector ($2-3 million per bed) making the government's desire to shift patients onto the private system not only more desirable but fiscally necessary.
All of the above of course is very well known and so the the shares of publically-listed, private hospitals tend to be expensive.
But occasionally, sometimes only very occasionally, investors have the opportunity to invest in almost-certain themes.  This, of course, tends only to occur when the company in questions falls on hard times.  And in order for the opportunity to be presented the market must treat that which is temporary in nature, as permanent.
This is what has occurred recently with Healthscope (ASX:HSO).
The company stated: "Various data points across the industry tell us that the average rate of hospital volume growth generally has slowed. We have seen this impact a number of our hospitals resulting in increased variability in volumes and case mix month to month in the first quarter and particularly in September. Management focus continues to be on driving revenue growth and disciplined cost control."
The company also added that IF the conditions in the first quarter were to continue for another three quarters, earnings growth, as measured by EBITDA (earnings before interest, tax, depreciation and amortisation), would be flat year-on-year.
"If the trend for the first quarter was to continue, it is likely that operating EBITDA growth for our hospitals division would be flat year on year."
Given consensus analyst and therefore market expectations were for greater than 10% growth, it is understandable that the shares would be re-rated.  Even at the current price, many investors might shy away from Healthscope, which is still trading on an historical P/E of more than 20 times (they'd also be at 22 times next year's earnings if there was no growth).
It might take some time for Healthscope's current issues (mix shifts) to be resolved, but the population isn't getting any younger and demand for hospitalisations will continue to increase.  Governments also remain fiscally challenged, so it is likely they will continue to encourage the burden of constructing hospital beds and the burden of paying for care on the private sector and private patients respectively.  The substantial fall in the price of Healthscope's shares (down 30% from the highs) presents an opportunity for investigation for very long term investors who realise that we cannot forecast share prices which can remain volatile in the short and medium term.
Contributed by Montgomery Investment Management: (VIEW LINK)
Never miss an update
Enjoy this wire? Hit the 'like' button to let us know. Stay up to date with my current content by
following me
below and you'll be notified every time I post a wire
Welcome to Livewire, Australia's most trusted source of investment insights and analysis.
---
To continue reading this wire and get unlimited access to Livewire, join for free now and become a more informed and confident investor.
Roger Montgomery founded Montgomery Investment Management, www.montinvest.com in 2010. Roger has than three decades of experience in investing, financial markets and analysis. Roger also authored the best-selling investment book, Value.able.
---

Never miss an update
Get the latest insights from me in your inbox when they're published.
---
---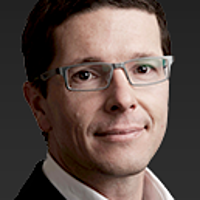 Founder and Chairman
Montgomery Investment Management
Roger Montgomery founded Montgomery Investment Management, www.montinvest.com in 2010. Roger has than three decades of experience in investing, financial markets and analysis. Roger also authored the best-selling investment book, Value.able.
Expertise