Looking at the bigger picture
---
Four years ago, Microsoft became our largest holding. We bought it for US$28 a share, at a time when Steve Ballmer's rule was ending and people thought the Windows business would disappear. Windows wasn't about to disappear. With the Office software, Microsoft probably had the best applications business in the world. Fast forward today and the stock is trading at US$96, a 243% gain. It's been one of our best investment decisions over the past decade. Unfortunately, these opportunities only come by every few months. When you see them, you have to act.
Fortunately, we think that time has come. Our next big bet is on the emergence of the digital-platform company. One of the ways we're betting on this is through a company that's been making headlines, Facebook.
Readers on the platform would be aware of recent headlines. The Cambridge Analytica debacle has seen the share price drop 15%. But given the value we see in the company and our confidence the price will be materially higher over the next three years, we remain invested.
Putting the risks in perspective


We just haven't woken up from the last few weeks and thought about it. We've thought about the regulatory risk around these type of companies from day one.
For Facebook, we've put regulatory risk into three different buckets. One is what I would call data security and privacy, and that's what the Cambridge Analytica situation is all about. The second regulatory risk is something we would call weaponising the platform and that's what the Russian scandal and the US election was all about, and the third one is around taxation risk, increasing the taxation of digital goods around the world. For this piece, we will focus on the first two.
There's another regulatory action that could be a break up of Facebook, but we don't actually see that as a risk. We actually think if they broke WhatsApp and Instagram from Facebook, the value could go up in Facebook. So in that instance, that's not something we regard as a risk.
Risk 1: Privacy and data security issues
Let's start with the privacy and data security issues around Cambridge Analytica. It started out with the Kogan people which had an app on Facebook that offered people to do a quiz. And on that quiz, people had to consent to play the quiz and they consented to effectively share their data with Kogan. It was meant to be for academic purposes, but they shared it. After that, any friend of the person had their information shared as well. So it went from just under 300,000 people who took their quiz to about 50 million people whose data was shared.
This isn't the first time privacy issues have come up with Facebook or Google. If we go back and look at something called a consent decree by the US Federal Trade Commission in 2011, it states you're able to effectively use a user's data provide you explain exactly why you're using it. Kogan didn't properly explain how they were using it but they got explicit consent. Part two of that decree actually said as long as you get that user's consent, you don't need any further consent from their friends. So it was actually permitted by the regulators in the United States for this 300,000 to become 50 million.
We're not saying Facebook is without any blame here, but the concern with this and why I think we've seen such a big share price reaction is if you've breached that consent decree, theoretically Facebook could have a fine of up to $40,000 per affected user. $40,000 by 50 million happens to be a number called 2 trillion.
However, the largest fine the FTC has ever handed out was $1.3 billion to Google. Even if Facebook was to face a fine of $1 billion, there's been a $70 billion share price reaction. I don't think there's going to be a $1 trillion fine. What happened was actually explicitly permitted under the consent decree. What I think is going to happen here is there's going to be a new consent decree. They're going to change and toughen the rules about what data can be shared and the explicit nature of the consent.
So at the end of the day I think there could be some tightening of regulation. There could be a fine depending on what the outcome of this review is. I don't think in any way it's going to be material and nowhere near the share price reaction that's happened.
Risk 2: Weaponising the platform
The whole world's focused on data privacy, but the bigger issue is the weaponisation of the platform.
This is what the Russians did in relation to the US elections. You should go back and read the Mueller indictment of 13 Russian nationals. It is eye-opening. The Russians allegedly impersonated real Americans, stole their identities, then went and opened American bank accounts. Using these stolen identities, they went into sharing groups and posted information to stir up debate. Some of which was absolutely fake, or fake news as it's become known as.
At the end of the day, this is going to cost Facebook some money. They're going to have to monitor what's put on the platform. That isn't just artificial intelligence, it's of thousands of people going through posts in areas which are sensitive. It's probably the security agencies working hand in glove with Facebook and the regulators understanding the enormity of the problem. There is a risk the regulators just turn around and go with the nuclear option. They could put it all back on Facebook and say, "You can never have anything that's not a true post on your platform." Impossible. Facebook couldn't operate. We actually think the risk of that happening is low.
We have to remember, Facebook to a lot of people has a lot of utility. There are things that need tidied up, but people get to share information and interact with friends and families they haven't seen for 20 years. It wasn't long ago when everyone was praising Facebook for opening up the world. So, at 18 odd times this year's earnings, the power of the platform, the fact that they can tighten up data sharing and there's going to be a logical outcome to the weaponising of the platform, we're pretty comfortable with the holding we have.
You get volatility in share prices, but that doesn't actually tell you what the companies are worth, so we're not panicking about the Facebook position.
The article above is an extract from our recent Global Equities Update, where we also discuss the tech sector more broadly. You can view the full interview with Hamish Douglass here
---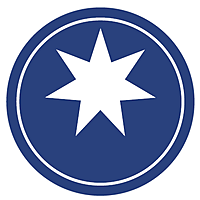 Magellan was formed in 2006 by Hamish Douglass and Chris Mackay, two of Australia's leading investment professionals. The company specialises in global equity and listed infrastructure assets.
Expertise