Macquarie: Defying the headwinds on the way to $150
---
Today's macro backdrop of low rates, a weaker economy and lower local currency creates challenges for investors. However, Macquarie can perform in this environment says David Poppenbeek, Joint-CIO at K2 Asset Management in this exclusive interview. 
With 70% of its earnings from offshore, and the rate sensitive nature of its assets, the stock, which is trading around $125 today, could do well in tough conditions. Its ROE of 17% is a testament to a well-run business, yet this could improve further yet. David told us:
"We can see a situation where Macquarie could push to an ROE of around 20%... so we can see a pathway to Macquarie pushing $150 in the not too distant future".
Hear his thesis in full below.   
Transcript
Macquarie today manages an excess of half a trillion dollars of assets under management, and those assets under management are quite sensitive to lower interest rates. Those assets are things like infrastructure, things like real estate, things like fixed interest. And generally speaking those asset classes, the valuations benefit from when interest rates fall. 
Now Macquarie over its journey has been quite prudent in how they've actually structured up these funds and generally speaking a lot of funds have performance fees as well. So when interest rates fall it gives Macquarie a chance to potentially crystallise a performance fee when the funds actually hit maturity or are crystallised. So we think that's an embedded profit stream for Macquarie that's quite beneficial. 
We also think about Macquarie from a global perspective. Macquarie is now a world-class investment bank. If you cut back to when Macquarie actually listed on the Australian stock exchange, which was in 1996, the business had five billion dollars of assets. You cut forward to today and there are two hundred billion dollars of assets. It's grown exponentially.
We think that the business that Macquarie has now is actually a world-class business. So we can actually peg Macquarie against its global peers and when we do that, what we find is that Macquarie's got a return on equity that's around 17%. When we look at its peers, and these are global well-established peers, the average is more like seven. So Macquarie's ROEs are two and a half times higher than its global peers and these are peers that have been around for a long, long time. 
All investment banks globally have had to deal with regulatory change, and they've all had to de-gear their balance sheets. Macquarie's no different to that. They've had to halve their gearing over the journey. But despite that, they can still generate that return on equity. But what's probably more interesting is that the PE that Macquarie trades on today, which is around 14 times earnings, is only 1.5 times higher than the global peers who are trading on around nine to ten times. 
So we think that Macquarie's actually offering reasonable value versus its peers because its business model we think is better positioned. It's not as capital-hungry as the global peers, which means that Macquarie can give more of its profits back to shareholders. 
So again, if we go back to 1996 when Macquarie listed, its dividends have grown. Dividends per share have grown by 10% per annum for nearly 25 years. And when looking forward we still think there's growth in the team for Macquarie. We still think they've got the capacity to generate growth. 
But market forecasts are more thinking that Macquarie's hit saturation and it can't grow its dividends by more than 5%. That's the general expectation. Now Macquarie has got a great habit of under-promising and over-delivering, so we think there's a really good chance that Macquarie continues to surprise the market on the upside. 
So for us, you know, we're happy to hold Macquarie, we're conscious it's done really well over the journey, but when we look at the dividend yield, which is pushing 5%, when we look at the business model where we think that best practise and all of the assets that they carry, we're really happy to hold it at these sorts of levels. And we can see a situation where Macquarie could push to an ROE of around 20%. That would be a great outcome and that would deserve a three and a half time book value. So we can see a pathway to Macquarie pushing through a 150 in the not too distant future. So we're happy holders.
---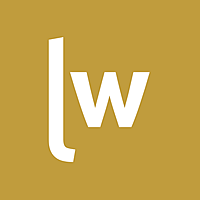 Livewire Exclusive brings you exclusive content from a wide range of leading fund managers and investment professionals.
Expertise