Macroeconomic Update - Cyclical Bear Market Risk Growing?
---
We resume macro updates on a cautious tone, with Longview Economics (with whom we consult and who also contribute here on Livewire) providing several updates over the last few months, which signal an increased risk of recession in the US, and inline with this view, a shift in tactical asset allocation, to move underweight risk assets. Longview acknowledge, timing as always, is difficult to get right, and that the circumstances that prevail at present, may result in a short lived recession in the US, i.e. similar to 2001 and unlike 2008/'09, given the differences between now and the pre-GFC environment. In our note we discuss what we feel are the key points from these recent updates, which we have tried to distill for our clients - (VIEW LINK)
---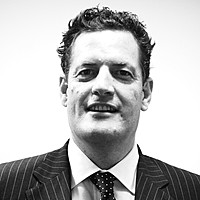 Director and Head of Wealth Management
Wentworth Securities
Tom is a Founder and Head of Wealth Management. For the past 10 years, he has been running the Wentworth Model Portfolios, focusing on macroeconomics and tactical equity positioning. These portfolios were initially created as a solution for "core...