Markets in turmoil? Oh please!
---
The media is predicting doom (again). This is great news for long-term value investors. Human beings like to think of themselves as rational and objective; that we are in complete control over our decisions. Of course we aren't, and there's a mountain of evidence that proves it. Facebook (NASDAQ:FB) has found that it can alter our moods by filtering the type of content we see. Billions of dollars are spent on developing and advertising brands that are often no different to their competitors. Our emotional impulses regularly sink our attempts to employ that part of our brain that thinks rationally. This is a big problem for many investors. The best investment decisions are made through a rational, careful analysis of the facts. When we're bombarded with new information, ill-conceived opinion and sheer hyperbole every day, this isn't easy. An example: The following popped up on my Twitter feed, about as subtle as a punch in the stomach. My favourite part is the angry bear, complete with red eyes. Read full article here: (VIEW LINK)
---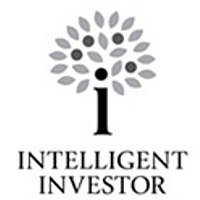 Independent Financial Research
Intelligent Investor is an independent financial research service with a 14-year history of beating the market. Our value investing approach empowers Australians to make more informed decisions to build their long-term wealth. We off structural...
Expertise
No areas of expertise