Markets, process and performance
---
Over the past few weeks I've been presenting to investors as part the Perpetual Equity Investment Company roadshow. Today I believe there are some important changes taking place in the market that have implications for the level of risk investors are taking to access equity returns.
Below is a replay of the presentation I recently gave Sydney that outlines our current views and approach to investing.
Topics covered
A review of the current markets and our view of valuations
Highlight where we are seeing some risks.
Detail on the amount of work that goes into assessing new investment opportunities.
A review of the top 5 investments we've made in the past 12 – 18 months, why we like these stocks and current valuations.
A copy of the presentation is available here: (VIEW LINK)
For more information please visit our website: (VIEW LINK)
---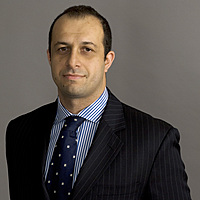 Deputy Head of Equities
Perpetual Asset Management (Australia)
Vince is the Deputy Head of Equities at Perpetual Asset Management Australia and is the Portfolio Manager for Australian Share, Geared Australian Share and the Perpetual Equity Investment Company Limited (ASX:PIC).
Expertise