Measured approach to changes to banking sector are a net positive
---
APRA's measured approach to capital helps to ensure there are no significant shocks felt in the banking system when it comes to the major banks meeting new capital requirements, which is a positive for the health of the sector. It is also positive to see APRA carefully considering its policy actions before implementation so that the major banks have sufficient time to adapt to these changes. Having said that, APRA has been working on changes to capital standards for quite some time now and the constant drip-feeding of potential changes without any specific decisions does lead to somewhat of a permanent overhang on the sector from an investment viewpoint.
---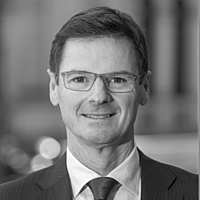 Chief Investment Officer
Watermark Funds Management
We are active, high conviction investors in Australian shares. As an absolute return manager, Watermark offers a proven alternative to traditional institutional funds.
Expertise