Medical Developments - the big money is still to come
---
Ever had a bad accident where the ambulance arrived and the medics gave you the 'the green whistle'? After a few puffs, you got rapid pain relief, right? What they gave you was methoxyflurane. It isn't one of those dangerous opioids, simply a 'halogenated ether' that has been around for decades, but isn't available in America because the FDA has historic concerns about its potential for kidney damage. That, however, may be about to change. Melbourne-based Medical Developments has grown into a ~A$300m company selling methoxyflurane, brand name Penthrox, globally. For many applications the drug is pretty safe, and a Phase III from January 2013 confirmed that methoxyflurane inhalation is safe for acute pain where the pain reduction is clinically significant. Medical Developments, now working for US approval, reported last month that the FDA is asking for another Phase III in acute trauma pain, a study that the company will use to evaluate methoxyflurane's effects in ethnically diverse patients. That study will be very worthwhile. Medical Developments reckons Penthrox is a $2bn global opportunity, half of which is the US.
---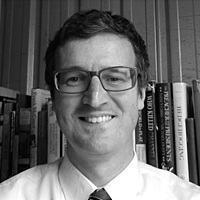 Founder and Senior Analyst
Pitt Street Research and NDF Research
I am an equity research professional who worked in stockbroking from 2001 to 2015. After 15 months doing investor relations I returned to equity research with the founding of NDF Research. With Marc Kennis I founded Pitt Street Research in July 2018.