Meet Livewire's founders — they are just getting started
---
They say opposites attract, and while I believe that to be true, it is sometimes our shared attributes, no matter how small, that draw us together. In the case of Tom McKay and James Marlay, the co-founders of Livewire Markets, it was a natural synergy of drive, honesty and hunger — both willing to risk it all, knowing their partner would invest just as much into the business as they would.
Recently we launched a series called Meet the Investor in which Livewire readers share their investment journeys — the missteps, the triumphs, and lessons learnt in a life in investing. But this isn't your average Meet the Investor profile.
Having worked together at a media company, Boardroom Radio, producing podcasts with CEOs of ASX-listed companies, Tom and James learnt early on that it was fund managers' insights and their expertise that Australians actually cared about.
And so an idea was formed over sandwiches in a Darlinghurst cafe. They would build an online platform where everyday Australians could come to learn from the industry's best. It was to be called Thinktanq.
Luckily, the name didn't stick.
They launched Livewire in late 2013. As other entrepreneurs will attest, the early days often aren't easy. And some days are worse than others. However, it was the little milestones and achievements that kept the duo going. 
They sifted through fund manager websites for insights, watched webinars and siphoned through the articles of other publications for everything the experts were saying about markets. But the real "ah-ha" moment came when a fund manager called, asking how they could get involved.
When they started, their daily electronic newsletter (Trending on Livewire) had around 240 subscribers. On average, 17 people scrolled through the website each month. Now, seven years later, more than 280,000 of you head to Livewire's pages each month for your daily dose of investment insight, while nearly 800 of the investment industry's best now write on Livewire's platform. 
Last week, Livewire was listed by the Australian Financial Review as one of the fastest-growing companies in the country. Yet Tom and James say they are only getting started.
In this "Meet the Founders" profile, James and Tom candidly share Livewire's origin story, as well as some of the best investments (and mistakes) they have made along the way. They also tease what you can expect from Livewire over the coming months, including an exciting series and new tools to help you become a better investor.
Thank you to all of Livewire's readers for supporting us along this journey. We hope you are as excited as we are to see what the future holds.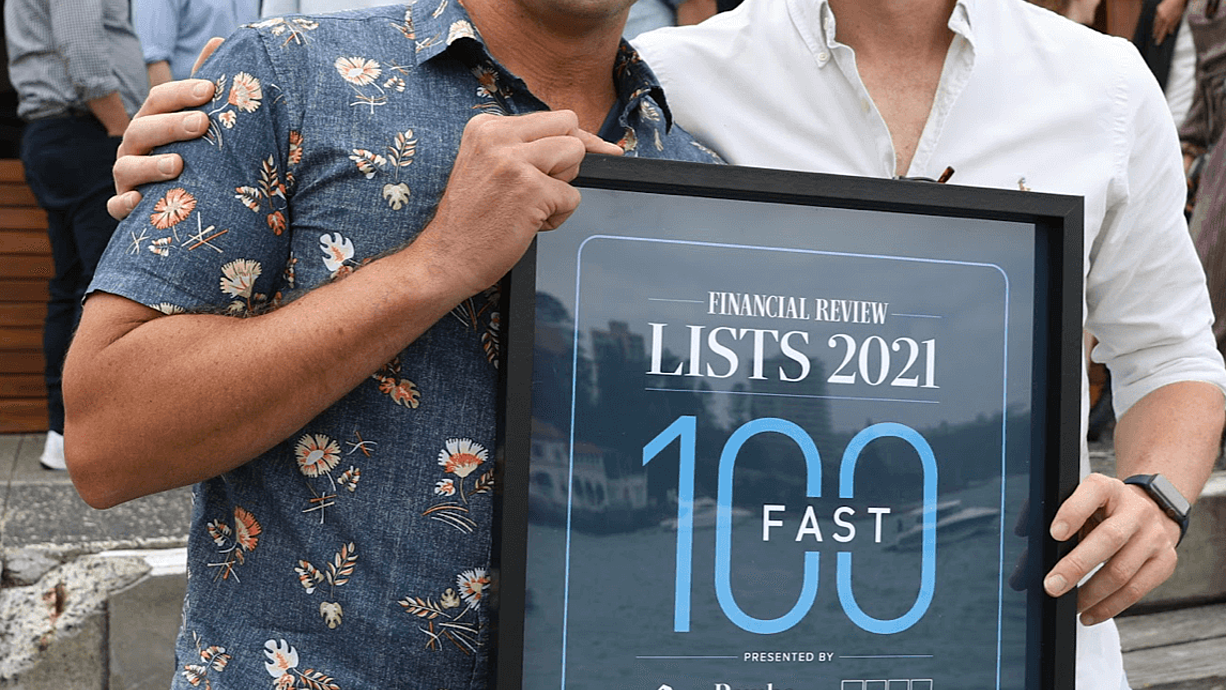 Image: James & Tom 
Name: Tom McKay and James Marlay 
Age: 44 and 41
Employment status: Employed, business owners
Years investing: 24 and 13
Investment goals: Tom: to fund retirement. James: to give my boys the same opportunities I've had.
Products used: Tom: managed funds, LICs and ETFs. James: investment property, funds, LICs and ETFs.
Biggest portfolio holding: Tom: L1 Long Short. James: investment property. 
What inspired you to start Livewire? Tell us about the company's backstory and some of the risks you took early on.
Tom: When we were hunting for new investment ideas, both James and I found it really difficult to sort through all the freely available investment content. It's a zoo out there and it's hard to know who to trust. 
We found a lot of the best content was inaccessible or locked up behind paywalls. Essentially, we created Livewire to solve our own problems.
The biggest risk was taking on a 'chicken-egg' challenge in the first place. It's so challenging to build an audience if you don't have any content contributors. And vice versa, it's nearly impossible to recruit contributors when you don't have an audience. 
We nearly killed ourselves in the early days curating and writing a large portion of the content ourselves from 5am. Especially considering neither of us were writers.
James: We wanted to make it easier for investors to get access to the best information possible. It sounds a bit simple but that's what we were trying to do ourselves for our own investing. The best content was locked up, so we made our mission to open it up to all investors.
At first, we thought creating a social platform would allow people to share information but we quickly realised that it was important to add a layer of curation. 
We put all our effort into identifying the most-successful investors in Australia, trying to get meetings with them and convince them to start sharing their best ideas on Livewire.
In July 2013 we attended 63 meetings with all sorts of fundies, economists and brokers. It was a hard slog but we've been fortunate that the investment community has embraced Livewire and got behind us.
I remember we were able to meet with Geoff Wilson really early in the piece, so we went into his offices to tell him about our plans and our vision. He must have thought we were trying to pitch him to invest in the business because he'd brought in a media specialist to help assess our prospects. But we were just trying to convince him to write a few articles and participate in a panel session. 
He agreed to do so on the spot, and Geoff also introduced us to Matthew Kidman, who has been a fantastic supporter of Livewire. Little moments like that made a big difference and gave us the energy to keep pushing forwards.  
Leaving well-paid, secure jobs was a risk but you need to go all-in if you are going to have a proper crack. 
Neither Tom or I are technical, so choosing to build our technology stack was the biggest risk, in my eyes. We are only just starting to see the benefits of that investment now and I think it will turn out to be the right call.
What has been the best investment you have made in the business since launching and why?
Tom: Learning how to hire great people and then going and hiring them. People are everything to a business. They are the most important asset. If you hire well, then everything becomes easier.
James: Without a doubt, investing in staff has been the best investment. 
Getting the team right, building a great culture and finding people who want to be part of the journey remains our number one challenge and priority.
In the early days, we invested in a tripod and a Rode smartLav microphone that plugged into my iPhone. I shot videos on iPhone for about three years and it was an amazing way to get one-on-ones with the fund managers. Building these relationships and understanding their areas of expertise has been essential to growing Livewire.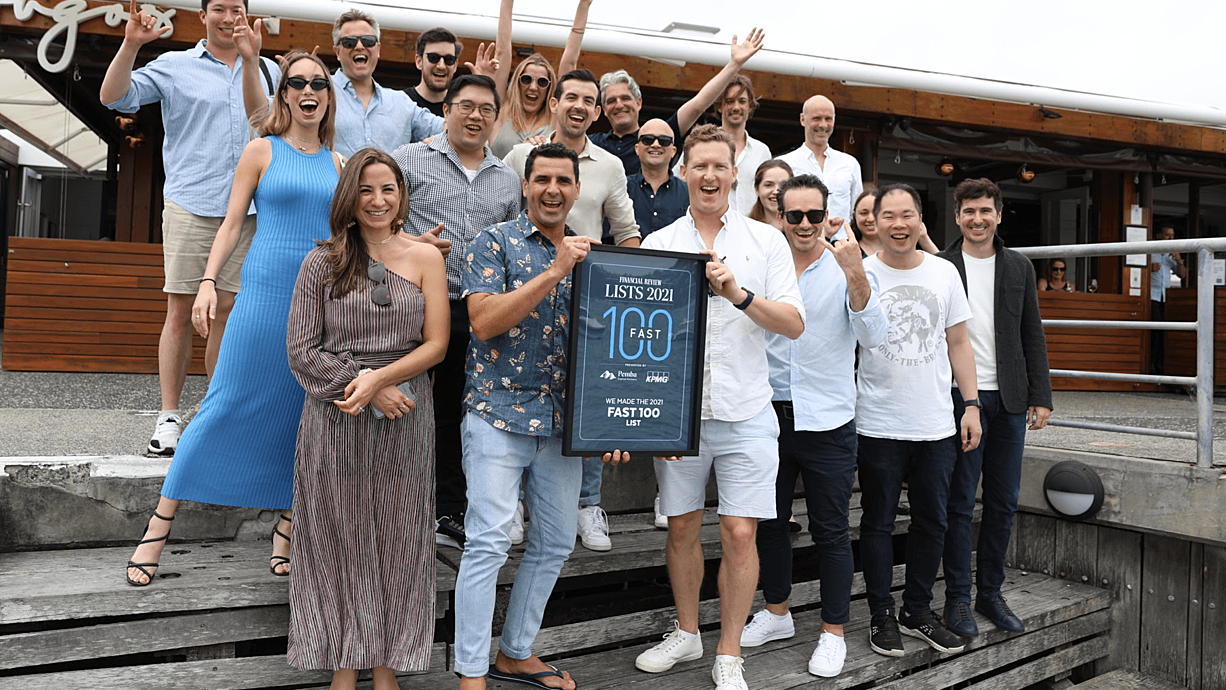 What is the biggest mistake you made since launching Livewire? What is your one regret?
Tom: Spending too much time analysing things and trying to make perfect decisions. Forget about it. More time doesn't necessarily make better decisions. Thinking before doing is very important... but momentum is king.
James: For me personally, it would be not hiring more aggressively. I think we could have backed ourselves a bit harder and grown the team faster. We have very capable people in the team at Livewire, and as a founder, there is the temptation to try and do it all yourself.
Livewire has been named on the AFR Fast 100 list of the fastest-growing companies in Australia. What do you put the growth down to?
Tom: I think it's actually down to the whole team trying to live and breathe our purpose of helping investors to be more successful each day. 
We really care about helping our audience and get a lot of joy hearing about our readers' success. That's what drives us.
Also, keep in mind that we are a small company which only recently started earning revenue. It's easier to grow fast off a small base.
James: I put it down to our focus on standards and quality. We care deeply about the reader experience on Livewire and try our best to ensure we set and maintain high standards. I think that comes through and as a result, the Livewire audience is very engaged.
We are very transparent with our clients and provide a level of reporting that is industry-leading. Transparency helps to build trust, and I genuinely believe that trust is critical in fostering great client relationships.
What can Livewire readers expect from the platform over the coming years? Take us through some of the exciting changes on the horizon.
Tom: We feel like we're just getting started. One of the things we've been working on is a tool that helps investors search for and evaluate managed investments on Livewire. You can filter by asset class and then sort by performance or fees and then click through to the fund profiles and learn more about how they have performed, a full fee breakdown, their philosophy, process, risk management and who's on the team. 
We currently have more than 200 fund profiles on Livewire and we're in the process of introducing ETFs. I think it's going to be quite unique to be able to find the quantitative and qualitative information in one place.
James: We have a new homepage that is about to go live early in 2022 and it looks amazing. The product and engineering team have done a superb job and I think the readers will love it.
Long term, we've always felt that there was an opportunity for Livewire to thrive in other markets and looking into new growth areas is something that excites me.
Can you give me any insights into your portfolio? What's your biggest holding right now?

Tom: Outside of my Livewire shares, the L1 Long Short Fund has grown from a small position into my largest on the back of some outstanding performance.
James: It is a bit of a funny time as I have just set up an SMSF with my wife so we could buy her rooms for her medical practice (she's an oncologist). To do that, we had to liquidate all holdings in our super funds and move them into the SMSF. So right now, I'm about to embark on the reinvestment process. Up until then, I had been using a financial adviser and my biggest holdings were the Hyperion Global Growth Companies Fund and WAM Microcap — which I had held since IPO.
Is there a lesson you've learned as an investor that could help others?
Tom: Figure out if you really have the time, energy and expertise required to be a stock picker. I don't have enough time to research individual stocks in-depth, keep track of them or have the know-how to figure out when to sell, so I much prefer to back quality fund managers who have skin in the game. If I can't find an outstanding manager, I will buy a passive ETF.
James: I think the big lesson I learned was when I started investing for my kids using an automated investment platform. I had it set up to auto-invest a fixed amount every month, and it has been amazing to see that compound. The returns are fine (not exceptional), but I never forget to invest and that has been the lesson. 
You can spend a lot of time worrying about if you are getting the best returns but the most important thing is to get investing and keep investing. Once you have that process in place, you can dedicate more time towards tweaking the asset allocation and investment selection.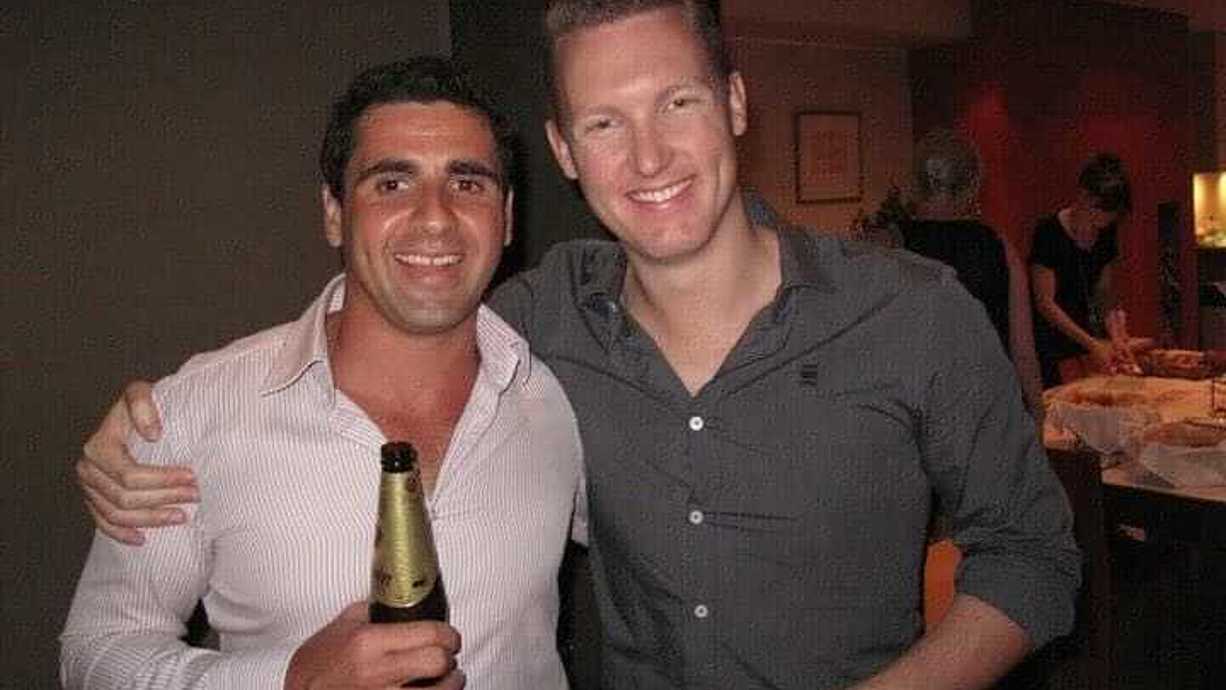 Can you share a personal passion or ambition you have for your future?
Tom: To raise well-adjusted kids who are not nearly as competitive as I am, so I can beat them at Monopoly well into my 80s.
James: I have two young boys and I absolutely love the outdoors. I think it would be awesome to pack up a troop carrier and take them on an adventure exploring our beautiful country.
James: What should Tom do more of? Tom: What should James do less of?
Tom: I think Jimmy needs to spend a little less time trying to style his hair and a bit more time getting those eyebrows under control before Buy Hold Sell shoots.
James: I'm yet to see Tom jump behind the camera and host an episode of Buy Hold Sell. I really think it's time he got that monkey off his back.
Describe each other in three words: 
Tom: Very high standards. 
James: Tireless. Committed. Ambitious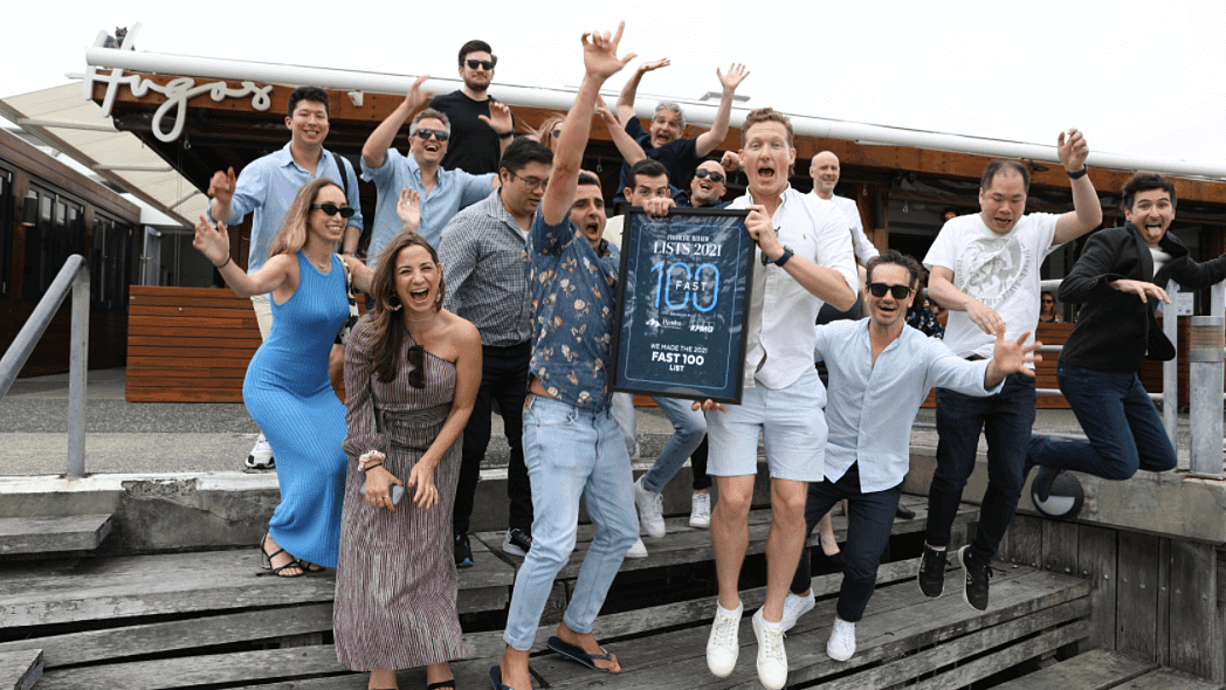 ---
We're hiring! Join Livewire and help us write the next chapter
At Livewire, we're all about helping readers become better investors. If you would like to get on board a fast-growing company with big ambitions, we'd like to hear from you. We're currently offering full-time roles in content, product management, engineering, partnerships, design and marketing. ​
........
Livewire gives readers access to information and educational content provided by financial services professionals and companies ("Livewire Contributors"). Livewire does not operate under an Australian financial services licence and relies on the exemption available under section 911A(2)(eb) of the Corporations Act 2001 (Cth) in respect of any advice given. Any advice on this site is general in nature and does not take into consideration your objectives, financial situation or needs. Before making a decision please consider these and any relevant Product Disclosure Statement. Livewire has commercial relationships with some Livewire Contributors.
---
Content Editor
Livewire Markets
Ally Selby is a content editor at Livewire Markets, joining the team at the end of 2020. She loves all things investing, financial literacy and content creation, having previously worked for the likes of Financial Standard, Pedestrian Group, Your...
Expertise