MicroCap Reporting Season Wrap - FY17
---
While the mid and large cap stocks have been well covered thus far, the smaller end of town typically gets less attention and for those that do it is concentrated amongst a few of the market's favourites. So here are a handful of micro cap stocks that haven't received much of a mention but that caught my eye during reporting season, in no particular order.
The Environmental Group (ASX:EGL)
The Environmental Group is a provider to the Gas Turbine power industry that I wrote about earlier in the financial year as a potentially interesting opportunity. Relative to its size and the implied market expectations, EGL probably had the strongest result out of the entire reporting season.
The company generated revenue growth of 30%, a profit before tax in excess of $2m and ended the year in a net cash position of about $4.5m. That sounds unremarkable until you realise that the entire market cap immediately prior to release of their results was just $4m.
Unsurprisingly the stock quickly quadrupled and while the outlook appears positive and the valuation remains undemanding the 'easy money' has probably been made and you would need to develop confidence in their outlook. Illiquidity meant it could never be a large position but the % gains on offer meant it didn't have to be in order to be worth a small bet.
EGL is an example of the type of opportunities that are present in the nano cap space if you look hard enough.
DataDot Technology (ASX:DDT)
DDT was once a market darling but it has fallen a long way since its peak many years ago, enough to earn the amusing nickname of 'DataDog' in stock forums. And if you look entirely at past financial performance then the bears have a valid point.
But the amount of progress that the new management team has made, and the outlook they are now providing, suggests there may be an opportunity here. The new team has spent a great deal of time and effort to stabilise the core DataDot business, bulking up the product offering in the burgeoning DataTrace business and in rightsizing the cost base. The result is that the company has now stated it is stable from a cash perspective, the contract pipeline is expanding and the business actually looks like it could generate growth in FY18 - none of which is priced into the stock.
The traditional DataDot business has seen revenue fall as legacy contracts were renegotiated by management, but the customer base now consists of a number of blue chip, long term automotive brands like Fiat and Subaru. The new agreement with Fiat in Italy contains an option for it to be rolled out across Europe, which if it occurred would at least double revenues, while there are new opportunities emerging with other OEMs.
And while it has been the Dot business that has been responsible for the subpar performance in recent years, the DataTrace business has continued to register growth off a low base. Management have focused on expanding the technology suite which at its core provides product authentication solutions to big brands like Novartis. The pipeline for this business is as strong as its ever been and now it is up to management to start converting. Management have stated that with the cost base right sized and scalable any revenue growth will be earnings accretive.
Importantly, the three key managers were recently issued stock at a huge premium to the current share price meaning they are now incentivised in line with shareholders and reducing retention risk around the key employees. Thorney Group remain the largest shareholders of DDT.
Despite the above the stock is trading at all time lows, having halved after a newsletter service rated it a 'Sell' some months ago, with the price never really recovering. There is no doubt that it has had a troubled past and timing a turn around story is inherently difficult, but with a $4m market cap and $2m EV it has a similar feel to EGL a little while back where any good news could quite easily see it double. Capital H has been a recent buyer as the risk-reward appears quite interesting.
Education Providers
One of the more attractive thematics of recent years has been the growth in international students coming to study in Australia, with the numbers continuing to hit new records. And as the sector has emerged from the VET FEE-HELP funding disasters the high quality providers are starting to differentiate themselves while the market is still looking on a little cautiously, which may provide opportunity.
RedHill Education (ASX:RDH) produced a fantastic result and highlighted that management are savvy capital allocators, with prior investments in capacity and new courses now paying dividends. The stock looks cheap but for those looking to buy there just aren't many sellers in the market.
Academies Australasia (ASX:AKG) also produced a very strong result which went a long way to explaining the heavy director buying in the preceding months. It too looks cheap but again liquidity is an issue.
And UCW Ltd (ASX:UCW), a smaller provider that Capital H has held shares in for some time now, continues to grow international enrolments at circa 30% while investing heavily in new courses and campuses. We will see if the benefits of these investments come to fruition over the next few reporting periods. And with the business now self sustaining and a cash balance of $7m+ it is likely that acquisitions will continue.
Retail
Broadly speaking retail stocks look to have bottomed in May/June and in some cases valuations reached ridiculously cheap levels. Most have bounced since then but the outlooks remain mixed and there were certainly some big disappointments like Specialty Fashion (ASX:SFH).
Businesses with both strong branding and decent runways for further organic growth like Shaver Shop (ASX:SSG) still look moderately attractive. And there are others like Noni B (ASX:NBL) and Kogan (ASX:KGN) where the share price charts have defied the odds even when everyone was calling for the demise of any business even moderately exposed to the Amazon threat.
That said, my pick in the retail space for this reporting season was Globe International (ASX:GLB). Earnings were largely flat due to a reduced top line, offset by higher gross margins and reduced costs, but the key point was the outlook for revenue growth in FY18. That should translate to good earnings growth and with the stock trading on 4-5x FY17 EV/EBITDA the valuation is compelling. You'll have to be patient if you're a buyer though as liquidity is difficult.
NGE Capital (ASX:NGE)
NGE is an energy exploration company turned Listed Investment Vehicle managed by David Lamm of Kentgrove Capital. The stock is trading at 45c vs its most recently reported NTA of 62c, which is a decent discount in an environment where other well run LICs trade at par or even at a premium.
NGE does run a concentrated portfolio so you will have to get comfortable with some of the largest holdings (Mineral Deposits, Eureka Group, Godfreys) but I suspect the extent of the discount to NTA has more to do with the stock being under the radar than anything else. Kentgrove Capital's long term performance history suggests NGE will be well managed.
Construction & Mining Services
The growth in infrastructure spend and the pick up in mining services has been well reported at the larger end of town, but there are opportunities to play this in small and micro caps too. A number of companies reported very large order books that suggest FY18 and FY19 should be prosperous years, and in many cases their share prices are yet to fully factor this in.
Capital H has been building a position in one microcap leveraged to this trend and will likely share more information on it at a later date. At the slightly larger end of town Southern Cross (ASX:SXE) and NRW Holdings (ASX:NWH) are both worth a look for those who like the space. It is an area where you have to tread carefully though.
Corporate Activity
In some cases the results themselves weren't anything to write home about, but corporate activity makes them worth a closer look. BPS Technology (ASX:BPS) has been pretty underwhelming since it listed in 2014 but activist investors are looking to change that. Alceon and LHC have called a meeting to remove the directors. Assuming it is successful and Alceon can achieve the sort of success they had with the aforementioned Noni B (where they still own 40%) then things could get interesting.
JustKapital (ASX:JKL) is a business Capital H owned previously but it never really lived up to expectations. However, the AFR now reports the company is working on a transformational deal in the US which may warrant another look.
Konekt (ASX:KKT) announced a pretty transformational acquisition of a business called Mission Providence for $24m. The deal looks very good on paper with a doubling of revenue and 20% EPS accretion but it brings with it significant execution risk. The success of the management team thus far suggests they know what they are doing.
Finally, Zenitas Healthcare (ASX:ZNT) completed two deals in quick succession acquiring Nexxt Care (provider of home care and support services) and Dimple Group (aged care podiatry provider). The market was previously waiting for ZNT to deploy some of its cash and with both of these deals being highly EPS accretive the share price has reacted positively. But it still looks to be trading at a relatively attractive price so may warrant further research.
Disclosure: At the time of writing Capital H held shares in ASX:DDT and ASX:UCW.
---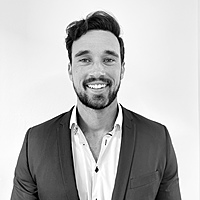 Founder of Capital H Management and Portfolio Manager of the Capital H Inception Fund. Previously worked for Pie Funds and Bligh Capital.
Expertise