Microcap winners and losers
---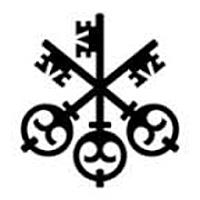 UBS Asset Management
UBS Asset Management
We are often asked if we are still finding new ideas for the portfolio given the performance of the small companies sector generally. The potential opportunity set remains large and we are always meeting with businesses to understand and form a view on the investment case in addition to thinking a lot about industry change and the opportunities and threats for microcap stocks. Often the catalyst for these stocks is a breakthrough contract, a change in regulation or technology or just an "overnight success ten years in the making". It's worth remembering these businesses don't usually have significant institutional ownership or research coverage. In recent times, new additions to the portfolio have include Motorcycle Holdings (MTO.ASX), run by a management team with the necessary skills and experience to consolidate the fragmented motorcycle dealership industry. With signs of life in the resources sector (gold, lithium), the experienced GR Engineering (GNG) team are well placed to grow the order book (and have a history of successfully executing on the work).
Trilogy International (TIL.NZX), a New Zealand listed organic/natural skin care business with its flagship Organic Rose Hip Oil, well placed to take advantage of the growing consumer trend for organic and natural products. These new holdings highlight the diverse nature of the business exposure that can be found in the microcap space.
We take long term views on the businesses we invest in, and we believe investors in microcaps also need to share a long term horizon. It can be a bumpy ride with companies that may be at an early stage of their development, at times not yet funding their own growth and still working hard to convince customers to utilise their product or service. On the plus side, often these businesses are taking advantage of gaps in the market, structural change or just providing a better way of doing things. This is an exciting space to be investing in and that combination of driven management with a compelling proposition provides the opportunity to deliver attractive returns to investors (mindful of the higher risks) in a segment of the market where less attention is focused.
We would like to thank our investors for their support and look forward to many more years of seeking to find those companies that can deliver attractive returns that the wider market is not YET focused on. With the domestic economy continuing to look challenged, the Fund seeks to find emerging businesses capable of growing outside of broader macroeconomic conditions as they exploit new markets or take market share. With a large investable universe, we remain confident that significant opportunities exist to find undervalued small companies that can become substantially larger businesses over time.
In analysing the first two years, we highlight the best and worst of the individual investments below. The portfolio remains low turnover as we continue to seek out those businesses that can deliver our investors many years (and many multiples of return) as they begin to deliver on the long term potential we identified in making our original investment. As microcap investors, we aim to be early in identifying the microcap that is the small company of the future (and that rare business that can one day be one of Australia's 100 largest listed companies).
Winners are grinners
Pro Medicus (PME) – A solid year of progress for the company that provides software for viewing radiology images. PME has continued to sign contracts (long term, annuity style with organic upside to announced contracted value in time) including high profile clients like the Mayo Clinic. The company grew EBIT this year by 88% and with a number of contracts still being implemented, low market share and no significant change in the competitive landscape, we continue to believe the stock will deliver strong growth in the medium term. This remains a scalable business with significant market opportunity.
Capilano Honey (CCZ) – An iconic Australian brand with significant representation in the supermarket channel. An improved honey supply, a growing export business and increasing exposure to higher value honeys such as Manuka provide a range of growth options for the business. The pending launch of an innovative therapeutic honey based product should provide further growth opportunities and highlights a continued focus on innovation. With strong relationships with honey suppliers and a trusted brand, Capilano is well positioned to benefit from Australia's clean and green reputation.
Emerchants (EML) – This provider of payment solutions has come to dominate the sports betting market by allowing online companies to compete with the incumbent TAB. The recent contract win to take this offering to the UK provides a large market opportunity in addition to the other industry verticals the solution has relevance for. 
Ellex Medical (ELX) – Ellex produces a range of products (primarily lasers) to treat the four major causes of blindness. With significant product investment and increased range of product, the company is growing sales and improving margins. With increased incidence of eye disease and ageing populations, we continue to think Ellex will grow its market share in what is a growing market. The longer term opportunity around a treatment for age related macular degeneration offers significant upside in the medium term if proven effective.
Next DC (NXT) – A national and expanding network of vendor neutral data centers the business is benefiting from the rapid expansion in cloud computing and the way in which we consume and use data. From the streaming of music and TV, to using Office 365 at your workplace the structural change in the way technology is used is driving demand for data centre assets. Next DC offers investors pure data centre exposure and with significant capital invested and expansion sites secured, the business is well positioned to grow.
Houston…we have a problem
Cooper Energy (COE) – No longer held but this oil producer was the largest detractor of portfolio performance since inception. The key issue was the large fall in the oil price.
We continue to monitor the stock as the domestic east coast gas strategy is interesting in a market where prices continue to rise and supply is an issue.
Energy Action (EAX) – We underestimated the time and cost it would take new management to reposition the company in what was becoming an increasingly competitive industry. This process is ongoing, however the company has a solution across both demand and supply management and is building solutions for optimising energy use. Early days, but we retain an investment with the hard work on repositioning largely complete.
Intueri (IQE) – This primarily New Zealand based provider of vocational training has been our most disappointing investment decision. A number of operational and regulatory issues in what should have been a stable environment caused us to lose confidence in the investment case. 
Written by Joel Flemming, Portfolio Manager, UBS Microcap Fund:  (VIEW LINK)
---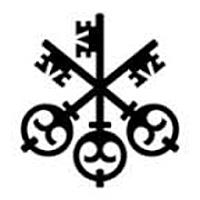 UBS Asset Management offers investment capabilities and investment styles across all major traditional and alternative asset classes. These include equity, fixed income, currency, hedge fund, real estate, infrastructure and private equity...
Expertise
No areas of expertise