Mid October rally in markets - it's coming
---
Now it's worth noting...
Everyone has positioned themselves for a really BAD US reporting season. So maybe the bad news is already factored in and if things don't come out as dire as the majority are fearing - then - as we have seen so many times in the past - a massive rally - that generally begins from Mid October - is now looking like a big chance.
Re US reporting season
Everyone is watching (1) revenue lines - growing or not and (2) the outlook statements and (3) the international companies to see how world growth AND more importantly how sales are going in CHINA.
If they don't show calamity in the industrials then that could be good.
Also having looked at US Mutual fund flow data over the last 12 years there is an interesting pattern. Many years we see Outflows that begin around June/July and continue into October (as is happening this time). 
BUT in so many occasions the INFLOWS usually begin around Mid October.
So that too could be another catalyst for a big mid October rally that is almost upon us!!'
Throw in a RRR cut in China in the next few weeks that takes some fear suddenly out of China and we also see the VIX back below 20. Then the end of year rally will be upon us. 
---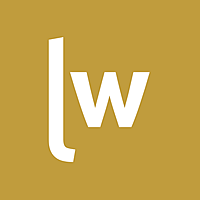 Livewire Exclusive brings you exclusive content from a wide range of leading fund managers and investment professionals.
Expertise