Misinformation causing unwarranted negativity towards Chinese growth
---
In this discussion with Tom Sartor, Senior Analyst at Morgans, Michael Knox explains his outlook on the US economy, Chinese growth, global markets and the Australian stock market. In an extremely interesting view Knox explains why he believes PMI data out of China is often misinterpreted, especially by European commentators. Knox highlights that this misinterpretation is fuelling unwarranted negativity towards the Chinese economic outlook and therefore is creating opportunities for savvy investors. Watch the video below to also listen to Knox explain why he is bullish the Australian market into year-end and the rationale behind a fair value call of 5400 for the index.
---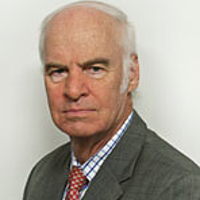 Director of Strategy and Chief Economist
Morgans
Michael was an Australian Trade Commissioner serving in Saudi Arabia and Indonesia. He joined Morgans (now Morgans Financial Limited) in Sydney in 1988. He was Chief Institutional Options Dealer until moving to Brisbane in 1990 as Economist and...
Expertise
No areas of expertise