More left in the tank for Emeco?
---
Monash Investors first discussed Emeco back in early September 2017, "A cyclical stock on its way back up" when its share price was 18c. Now at 35.5c it's almost doubled, having touched 41c along the way, and it has been one of the best contributors to our last 12 months' performance. Since then, Livewire has reached out to reflect on the drivers behind the gains, and for our outlook on the stock over the next year. 
First a bit of background...
Emeco leases heavy earthmoving equipment to mining companies and their contractors, and is the largest company of its type in Australia. With mining activity recovering, the demand for "yellow" trucks, diggers and dozers has soared.
The mining vehicle leasing industry is highly cyclical and has both operational and financial leverage. Following the resources cycle bust, mining contractors handed back their vehicles and there was a glut. Lease rates collapsed, and fleets had low rates of utilization. The price of second-hand vehicles collapsed too, leading to large write-downs.
It was a near death experience for Emeco and its competitors, who went into losses. Emeco's stock price collapsed. Four years later, there has been debt for equity swaps, industry consolidation and the glut of vehicles is no more.
Last year, I wrote that in the next couple of years we expect that Emeco's fleet utilization and lease rates should return to levels that are more normal. With its balance sheet on the path to recovery, and facing a less competitive environment, Emeco would see its profitability increase from the current depressed levels. Looking at the charts (source: EHL) that's exactly what happened.
So if this was so easily understood, why did the share price rise so much. Let's do a post-mortem.
At Monash Investors, as part of our fundamental analysis and valuation of companies, we want to know why a stock is mispriced, and how that will be resolved. So, we look for recurring business situations and patterns of behaviour, before we buy (or short) a stock. In this case, we didn't just identify the recurring business situation, which was a cyclical recovery, we identified in advance some recurring patterns of behaviour. 
So what drove the share price?
Upgrades to earnings forecasts
Analysts like to be conservative, so they tend to underestimate step changes in earnings. Here it was quite an underestimation.  Over the year, the FY19 EPS forecast went from 0.3c per share to 2.2c per share, and FY20 from 0.5c to 2.9c.
Balance sheet improvement
EHL's balance sheet improved from precarious to strong, due to its high cash flows and the capital raisings associated with a couple of acquisitions it did over the year. This changes the market's perception of the company's business risk, leading to a higher price, of itself. 
Increased broker coverage
Over the year, it went from having only 1 broker analyst covering it, to 4. The increased distribution of research encourages more potential investors, increasing demand for the stock. 
Index inclusion
In March 2018 it went back into the Small Ords index, which put it back on the radar of active small-cap managers and passive funds, increasing demand for the stock. 
Where will it go from here?
Well, these share price drivers haven't quite played out yet.
We expect more EPS upgrades, but not of the same magnitude. The balance sheet will continue to improve, but those changes won't be as dramatic.
It's likely there will be more brokers covering the stock, as it has a central position in the mining services industry, but research on the stock is now well disseminated. And lastly, soon it will likely be promoted into the ASX200, which should provide a boost, as even more fund managers and index funds will become holders.
We have been reducing our position in EHL as it has been rising. While we expect that it will achieve at least a price into the low 40's cents per share over the next year, which is a 20% return from here, we don't see it doubling again. 
Further insights
Monash Investors Limited aims to achieve their objectives by investing in a small number of compelling stocks that offer considerable upside, and by shorting expensive stocks that are at risk of falling. Find out more here
---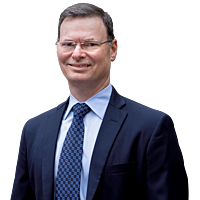 Principal
Monash Investors
Simon has over 30 years experience as an analyst and fund manager. He co-founded Monash Investors in 2012 - a long/short Australian equity manager with an absolute return focus.
Expertise