Morphic launches new ethical LIC
---
We are the first generation to experience climate change, and we are the last that can do anything about it. Morphic strongly believes that better investing can make the world a better place, and that there is no need for it to involve things that make us all poorer.
Key points:
The way you invest makes a difference to the future of the world.
You can invest ethically without losing returns.
Morphic's founders are experienced in running money ethically – having previously worked at Hunter Hall - and proving the previous point.
We are a Global manager for Global issues
2.5% of fees will be donated to Bush Heritage, a charity protecting Australian species diversity through land conservation.
Visit our website for more information about the Morphic Ethical Equities Fund. Click here to access the website.
---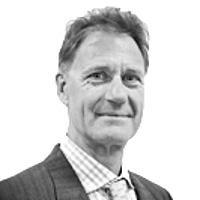 Joint Chief Investment Officer
Ellerston Capital
Jack co-founded Morphic Asset Management in 2012. As a stock picker Jack has invested in a variety of markets and sectors, but developed in-depth knowledge of markets in Asia-Pacific region as well as global finance and resources sectors.
Expertise