Mortgage trusts provide investors with a genuine alternative
---
Australia's $15 billion mortgage trust sector has long been popular with investors looking for competitive investment income as part of a diversified portfolio. In 2020, as economic uncertainty has soared and returns from investments such as dividends and bank savings have continued to shrink, the sector has provided a genuine alternative.
The Trilogy Monthly Income Trust is one mortgage trust that has continued to deliver competitive returns to investors, most recently paying investors a net distribution rate of 6.53%p.a.* for September 2020. The manager operates managed investment trusts, direct real property and other financial assets on behalf of over 14,000 investors.

"The Trilogy Monthly Income Trust is a pooled mortgage investment, providing investors with exposure to returns available through loans secured by first mortgages over Australian property."
Investors looking for an income-focused solution, providing yield and portfolio diversity, could consider the Trilogy Monthly Income Trust. The trust lends to residential, commercial, industrial, and retail property sectors across Australia and has been crucial to the successful completion of many projects along the eastern seaboard.
For more information and fund performance figures, visit the website or send an email to investorrelations@trilogyfunds.com.au 

........
This video was prepared in partnership with Trilogy Funds Management Limited ACN 080 383 679 AFSL 261425 (Trilogy) and does not take into account your objectives, personal circumstances or needs, nor is it an offer of securities. Investments in Trilogy's products are only available through the relevant PDS issued by Trilogy. Visit the website for PDS and risks including loss of part of all of your capital or diminished returns. Investments with Trilogy are not bank deposits and are not government guaranteed.
---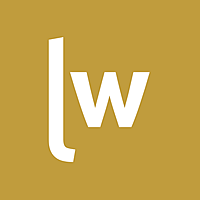 Livewire Exclusive brings you exclusive content from a wide range of leading fund managers and investment professionals.
Expertise