NAB rights issue? OK as long as its not disrupted...
---
Investors considering taking up the NAB 2-for-25 rights issue (the retail offer closes 5pm Monday) need to consider just one thing – whether they want to increase the absolute level of their exposure if they are already heavily invested in the Aussie banks - a point made by both Rob Osborn and Karl Siegling in the past few days. (VIEW LINK)
---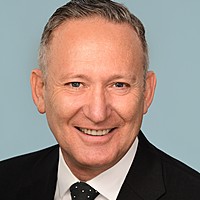 CIO of Loftus Peak, a specialist global fund manager with a track record of successful investment in some of the world's fastest-growing listed businesses.
Expertise