Nanosonics makes it into the black as our latest billion dollar Life Sciences success story
---
FY16 was a great year for Nanosonics. The Sydney-based company, now with a market capitalisation of >A$1bn, had been on the US market for five years with its Trophon EPR product and it had finally recorded a maiden profit. Mind you, it was only $0.1m, off $42.8m in operating revenue, however, that $42.8m was about double FY15's revenue. This is a company in strong growth mode because of the uniqueness of its lead product. Trophon EPR is a disinfection system for ultrasound probes. Unlike older systems, it works quickly, doesn't damage the probes, is able to achieve high-level disinfection and avoids exposing hospital workers to hazardous chemicals. All that contributes to reducing hospital-acquired infections, which is a costly issue in healthcare systems everywhere, and potentially will make Trophon the global standard-of-care. Nanosonics reckons its growth curve remains steep. Most sales to date have been in the US, but other regions are now delivering. There are now around 10,000 Trophon systems installed globally, earning revenue on a 'cartridges and blades' model, but Nanosonics reckons there is an addressable market of 120,000.
---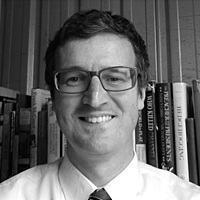 Founder and Senior Analyst
Pitt Street Research and NDF Research
I am an equity research professional who worked in stockbroking from 2001 to 2015. After 15 months doing investor relations I returned to equity research with the founding of NDF Research. With Marc Kennis I founded Pitt Street Research in July 2018.