New Century set to ride new zinc wave
---
New research report tips New Century Zinc shares will keep rising. Plus, DGO Gold and its old boys join the great 'Pilbara gold boom' setting share prices alight, Talisman Mining prepares for a copper monty and Whiteback Energy to start drilling its big WA oil prospect.
Zinc's spectacular 48% price rise to $US1.40/lb from last (calendar) year's average of 95c/lb is forcing a rethink on valuations across the bunch of near-development plays in the metal on the ASX.
It's a case of valuations having to catch up with the runaway metal price. The biggest of the plays, New Century Zinc (NCZ) with its tailings retreatment plans for the mothballed Century mine in north Queensland, is a case in point.
NCZ has been a star performer since striking a deal early in the year to earn its way to 100% of Century, previously operated as one of the world's biggest zinc mines by Chinese state-owned but Australian-managed MMG.
But with zinc now at $US1.40/lb – and with pessimists on the metal seeing a retreat in prices to no less than $US1.20/lb for the foreseeable future – the question is whether, like the other near-term developers that have had a good run on zinc's strength, there is more petrol in the NCZ tank.
We could ask the ever-eager Tolga Kumova, who has a 15% (fully diluted) stake in NCZ. But for an outsider's opinion, we'll go to highly-respected analyst Cathy Moises at Patersons.
In a research report penned when NCZ was trading at 83c (August 21, and the stock is now 89c), Moises arrived at a base valuation of $2.20 a share.
Noting the valuation was a premium of more than 100%, Moises said it was despite her having used more conservative assumptions than those given by the company, with full rehabilitation provisions, low nominal value on other assets (Kodiak Coal and property holdings), higher capital expenditure and an extended ramp up period.
What's more, spot zinc prices elevate the valuation. At the spot price, the elevated valuation worked out to $3.12 a share.
"Given the current shortage of supply for zinc, we believe it would be realistic to factor in these spot prices or higher for the short to medium term," Moises said. It is a theme being played out at the other ASX-listed near-term zinc developers, or most of them anyway.
DGO old boys enjoying Pilbara gold play
Regardless of whether you're a fan of the notion that the Pilbara has lots of gold to serve up from Witwatersrand-type conglomerates, it is nice to see a bunch of old boys in the thick of things.
It was Canada's Novo and David Lenigas' ASX-listed Artemis (ARV) that relit the fire under the Wits conglomerates analogy – it comes around every decade or so – with the early August report of abundant coarse gold being recovered from a bulk sample of conglomerate material collected from a trench at their Purdy's Reward prospect.
Today's interest though is in DGO Gold, which was to remind the market in light of the buzz around Novo/Artemis that based on its own expert advice from the gurus at the University of Tasmania, it too had a Wits-type play on its hands at its Mallina property in the Pilbara, about 75km from Purdy's.
Its shares have since gone from next to nothing 80c yesterday. It helps to know that DGO has only 9.5m shares on issue (and 3.7m options exercisable at 40c options in 2020). So while its shares have taken off, its market cap remains small.
Having a tight register for whatever might come its way on the exploration front is just what might be expected from the old boys behind DGO.
The company is controlled with approximately equal shares by Tom "Black Cat" Klinger from McIntosh stockbroking glory days, equities dealer extraordinaire Bruce Parncutt, also from McIntosh, Ed Eshuys, a geologist who has found a lot of gold over the years, Ross Hutton, another geologist and a founder of the company and by Peter Woodford of JB Were resources dealing fame and another geologist.
Collectively they own about two-thirds of the shares on issue. Share price-wise, it is a recipe for explosive growth without the bother of an over-sized market cap. But a tight capital base is one thing. Seeing the gold potential being turned in to a gold reality is another thing all together, just as Novo/Artemis will also find.
A monty for Talisman
The box-cut for the development of Monty, the first new mine in WA's Doolgunna region, is coming along nicely. It is about where you want to be now that copper has risen by $US1 a pound, or close to 50% in the past 12 months.
That's great news for 70% Monty partner and manager Sandfire (SFR), which gets to blend the high-grade copper-gold material through its nearby DeGrussa operation towards the end of the next year, extending the life of the operation well in the 2020s and beyond, if another discovery in the region is notched up, which seems likely.
But today's interest is in what it means for the 30% Monty partner Talisman (TLM) which is trading at 27.5c for a market cap of $51m. Peter Arden at Bell Potter has done the number crunching and he arrived at a 60c price target (12 months), albeit down from a 67c target previously.
A nice way to play the copper thematic for those already up to the gills in Sandfire and OZ Minerals (OZL), the two go-to stocks in this market for copper exposure.
"Development of the Monty deposit is underway and although being done on a longer timeframe than we think is necessary, it will deliver very high grade and highly profitable production as copper and gold prices continue to firm,'' Arden said.
Whitebark in search of Xanadu
A bunch of hardy oil and gas explorers are about to roll the dice on securing their own little bit of idyllic magnificence with the drilling of the Xanadu-1 exploration well, all of 920m offshore in the Perth Basin.
The low-cost well is to be drilled from an onshore location in State waters, and the bit is expected to be whirring away towards its target on the weekend or thereabouts.
It is certainly worth a shot as Xanadu-1, operated by Norwest (NWE) which has a 25% free-carried interest, is testing a prospective recoverable resource of  160 million barrels of oil (best estimate), with success in the main target zone rated as a 13% chance.
Good on 'em for having a crack. It's just the sort of thing junior oil and gas explorers need to be doing to attract investor while the great wait for a rebound in oil prices continues. It will be off to the races if Xanadu comes in anywhere near the best estimate, regardless of the current dour oil price.
Triangle Energy (TEG) is earning a 30% interest in the joint venture, as is 3C Group. But today's interest is in the group earning 15% interest in the well, Whitebark Energy (WBE), formerly Transerv.
As the company put it, its involvement in Xanadu-1 is all about giving shareholders a mix of reliable, low-risk production from its growing Canadian production base, along with highly prospective but affordable exploration upside.
Whitebark has been trading at 0.9c, giving it a market cap of $7.5m. Its involvement in Xanadu-1 is more than covered by its cash kitty of about $5m. The "what next scenario'' if Xanadu proves elusive is also covered by the Canadian oil business. And it has a 57% stake in the big but "tight" undeveloped Warro gasfield, a joint venture with Alcoa.
Never miss an update
Enjoy this wire? Hit the 'like' button to let us know. Stay up to date with my current content by
following me
below and you'll be notified every time I post a wire
Welcome to Livewire, Australia's most trusted source of investment insights and analysis.
---
To continue reading this wire and get unlimited access to Livewire, join for free now and become a more informed and confident investor.
One of Australia's leading business journalists, Barry FitzGerald, highlights the issues, opportunities and challenges for small and mid-cap resources stocks, and most recently penned his column for The Australian newspaper.
---

Never miss an update
Get the latest insights from me in your inbox when they're published.
---
---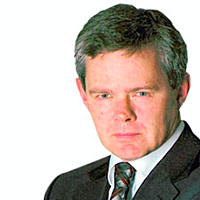 Principal
Independent Journalist
One of Australia's leading business journalists, Barry FitzGerald, highlights the issues, opportunities and challenges for small and mid-cap resources stocks, and most recently penned his column for The Australian newspaper.
Expertise