New opportunities amongst the noise
---
February results were broadly in-line despite ongoing systemic risks such as a housing slowdown, weak consumer, intensifying regulatory and political risk. February's rally suggests investors had feared an escalation of these, and the lack of any significant "new issues" for Corporates certainly added fuel to the relief rally. 
However, expectations for FY19 corporate profits (ex-Resources) eroded further and sees the market tracking toward a very tepid looking 4.1% compound annual growth in profits over the next three years. 
This contrasted a sharp lift in valuations, with the ASX200 Industrials 12-month forward PE recovering to pre-selloff levels at ~16.1x. 
We're in familiar territory. Only six months ago the market was riding a wave of positive sentiment against stretched valuations, heading into a period directed by macro-economic noise rather than underlying fundamentals. 
We remain on alert for trading momentum to potentially unwind. 
Capital management a short-term focus 
Capital management ex-Resources was a touch underwhelming relative to surplus capital available (Flight Centre, ERM Power) and significant surplus franking credit balances (JB Hi-Fi, Harvey Norman, Ramsay Healthcare, Bendigo Bank). Corporates are also broadly deploying less capital into re-investment for growth. 
Clearly boards are exercising balance sheet caution against a challenging operating environment which was reflected in cautious outlook commentary. 
New buybacks (QBE Insurance), Brambles) and large Special dividends (Wesfarmers, Flight Centre) were almost universally rewarded as momentum investors seek the sugar hit, but we caution the generation of surplus capital without ongoing investment is unlikely to be sustainable. 
New opportunities amongst the noise 
We think that looming NSW and Federal elections, falling house prices and a range of geopolitical risks will temper expectations of further substantial market gains from here. 
New opportunities to emerge from reporting season include: 
Offshore growth exponents 
Treasury Wine Estate (ASX:TWE)  
Corporate Travel Management (ASX:CTD)  
Lovisa (ASX:LOV)
Iress (ASX:IRE) 
Steady cashflow growers 
Wesfarmers (ASX:WES)
Origin (ASX:ORG)
Aventus (ASX:AVN) 
Those enjoying industry tailwinds  
Oil Search (ASX:OSH)  
PWR Holdings (ASX:PWH)  
Data #3 (ASX:DTL)
Red Hill Education (ASX:RDH) 
Those past their cycle lows 
Telstra (ASX:TLS)  
QBE Insurance (ASX:QBE)
AP Eagers (ASX:APE) 
Cheap stocks being overlooked  
CML Group (ASX:CGR)  
Bingo Industries (ASX:BIN)  
Noni B (ASX:NBL)
Whitehaven Coal (ASXWHC)
Orocobre (ASX:ORE) 
---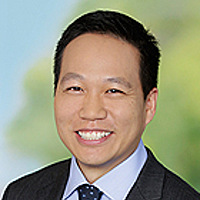 Analyst - Equity Strategy
Morgans Financial
Andrew is a member of the Morgans Investment Committee, and is responsible for equity strategy bulletins, high conviction stocks, model portfolios and other products focusing on key areas such as reporting season, factor analysis and short interest.
Expertise