New Suncorp head returns to his roots
---
After six years at the helm of GPT Group (ASX: GPT), Michael Cameron has been named CEO of Suncorp (ASX: SUN), replacing Patrick Snowball, who is returning to the UK. Cameron has more than 30 years of financial sector experience, including senior roles at MLC, National Australian Bank (ASX: NAB) and Commonwealth Bank (ASX: CBA). Having also been a non-executive director of Suncorp since April 2012, he's a good fit. If you're thinking of buying in, think again though. GPT is too expensive at current prices, as are most A-REITs. The rush to yield has pushed prices in the sector way above reasonable value. Cameron's tenure bodes well for Suncorp shareholders. While there are no guarantees, the combination of independent thinking and deep industry knowledge should prove integral to successfully managing Suncorp's highly competitive insurance and banking businesses.
---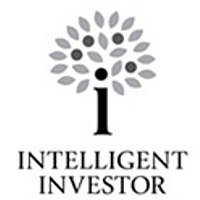 Independent Financial Research
Intelligent Investor is an independent financial research service with a 14-year history of beating the market. Our value investing approach empowers Australians to make more informed decisions to build their long-term wealth. We off structural...
Expertise
No areas of expertise