Nick Scali reports strong sales in May and June
---
The furniture retailer, Nick Scali, is one of our holdings in the Montgomery Small Companies Fund and CEO Anthony Scali recently updated fund managers through a broker-arranged conference call.
Strong recent sales updates from furniture and homewares companies like Adairs (which we own), Beacon Lighting and Temple & Webster (which we don't own) has also been reflected by Nick Scali's experience.
Scali's view is that the very strong sales they experienced in May and June reflect a redirection of spending from travel and other categories rather than a pulling-forward of demand, which the market had feared.
With fewer people travelling and therefore spending more time ensconced at home it appears consumers have been refreshing their décor. And with the Government recently offering a renovation/building subsidy, there is a well-documented and predictable lag between a jump alteration/addition activity and homewares sales.
Even though the Nick Scali customer tends to be a home-owner rather than a tenant, it appears government economic stimulus is helping confidence.
Sales and profit trends
Nick Scali stores experienced a significant decline in sales orders in the last week of March. Indeed, sales halved over the last weekend of March. The company initially assumed sales would continue to worsen, and with genuine concerns about staff safety, while not being an essential service, the decision was made to close all stores on Monday 30 March, 2020.
Those stores remained closed until Easter when 12 of 55 stores were re-opened on the Easter weekend. With business reasonable but not brilliant, the decision was taken to re-open all stores by end of April.
Since then Nick Scali has experienced very strong sales. May and June sales orders will be up 50 per cent on the prior year. And with June the second strongest sales month the uplift has been significant. But the earlier closures mean circa $9-$11 million of revenue was lost and this wasn't fully recovered in May and June. We note that sales are at 60 per cent margin.
Importantly, the revenue from May and June sales are recorded when the goods are delivered, typically eight weeks after the sale order is taken. (Seventy per cent of sales are lounges and 95 per cent of those sales are custom lounges, which the company doesn't hold in inventory – hence the lead time of 8-10 weeks). Therefore, the first quarter of FY21 will reflect the strong orders in May and June.
More importantly, despite revenue being down by $9-11 million, the company has been able to increase net profit after tax (NPAT) by 20 per cent due to cost savings, which includes JobKeeper subsidising salaries and lower marketing costs. The reductions in costs are significant if NPAT is up despite lost sales at a 60 per cent margin.
Notably, the company will enjoy the benefit of some easy LFL (Like-for-Like) comparisons as the prior corresponding period numbers will not be difficult to beat. And keep in mind this is on top of a very strong head start in the first quarter.
Online channel
Nick Scali launched its digital platform in April and the company notes it has been very successful with sales materially stronger than anticipated. Surveying online store customers revealed that 30 per cent had not been into a Nick Scali store. This suggests new customers and market share gains, which have been made while in-stores sales were also strong.
Retail online offerings typically equate to one or two physical stores but Nick Scali has already reached that level in just a few months of operation. The company believes there is scope to grow the offering further and hinted at a number of initiatives with a focus on the number of purely online customers.
Costs
With smaller retailers expected to struggle after Jobkeeper ends, the company's view is that lease costs will fall. And the fact that Nick Scali signs longer-term leases will give it some negotiating power. In anticipation of declining rents, the company is currently slowing its pace of lease signing. The company has no plan to reduce its store footprint.
Some landlords have been very supportive, while others have been more difficult. With all upcoming rent renewals there will be rent reductions of up to 10 per cent and landlords will accept that. Nick Scali is seen as a desirable tenant and is therefore in a strong position.
With the media sector struggling, Nick Scali's advertising dollars are said to be going about "20 per cent further". The company has also renegotiated rates down for the first quarter so will spend much less for the same exposure.
Stores employees remain on reduced hours – from 41 hours a week to 33 now. This status quo will be maintained for "some time". Stores are quiet from 9-10am. Closing stores at 5pm rather than 5.30pm has had no impact on sales. Thursday night (late night shopping) is not busy right now, so Nick Scali will keep these changes into July and August and then make a decision.
With the Australian dollar falling, retail prices were raised. The consequence is lower margins. The Aussie dollar fall is passed through via some hefty price increases of 7-10 per cent in February and March. With the AUD back to 70 cents there has been some recovery/normalisation but not fully.
Industry consolidation
Nick Scali noted there will be possible acquisition opportunities post JobKeeper. Lots of furniture businesses have come up for sale with their sales strong currently. But Nick Scali would prefer to see operating activity post JobKeeper before making a decision on acquisition. According to the company, a few months after – around February 2021 – may be the best time to look at distressed deals. The company expressed a desire to be patient given it is not a normal time in the market and therefore valuing a business on current sales would be imprudent.
Get investment insights from industry leaders
Liked this wire? Hit the follow button below to get notified every time I post a wire. Not a Livewire Member? Sign up for free today to get inside access to investment ideas and strategies from Australia's leading investors.
---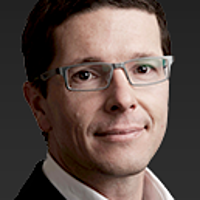 Chief Investment Officer
Montgomery Investment Management
Roger Montgomery founded Montgomery Investment Management, www.montinvest.com in 2010. Roger brings more than two decades of investment, financial market experience and knowledge. Roger also authored the best-selling investment book, Value.able.
Expertise