Nintendo: Switching it up with Innovation
---
Nintendo is a well-known producer of gaming consoles and related software. Founded in 1889 and headquartered in Japan, Nintendo has long been known as a conservative company, focused on maintaining its core family-oriented game and character franchises. Critics have viewed the company as slow to adapt to changes in the gaming world, including the increased prevalence of smartphone gaming, as well as to the digital distribution of gaming software. More recently, following the death of long-time CEO, Satoru Iwata, the company has altered its strategic direction in a way that may benefit both its customers and its shareholders.
The latest iteration of Nintendo's console, the Switch, is a great example of the innovative approach to gaming that allowed the company to establish itself as a household brand and thrive (with occasional mis-steps along the way) in a brutally competitive industry. The console sets itself apart from competitors as it can be played on the go as well as at home, and has a relatively inexpensive price point (US$299 for the Switch and US$199 for the Switch Lite). Its attractiveness is increased by a strong library of Nintendo-made fun and family-oriented games featuring beloved characters such as Mario, Pokémon and Zelda. Perhaps most importantly for investors, the Switch also represents a key change in the way Nintendo is approaching its console hardware strategy, which should, in our view, lead to better sales and profits going forward, with less cyclicality than the historical experience.
Combining the home console and handheld into one single hybrid device is the first major change. Doing so, concentrates internal development resources around one platform, which effectively halves the internal workload. The outcome of this should be a better consumer experience, driven by quicker turnarounds in game and hardware development, with better quality. Consequently, instead of a new console every seven years, a much shorter three- or four-year product cycle is likely. Rumours of Nintendo potentially launching a new Switch with upgraded hardware and 4K Ultra-High-Definition gaming in 2021 (i.e. four times the number of pixels as a standard Full HD TV), four years after the original Switch was launched, adds weight to this view. Combining the two player bases also presents incremental revenue opportunities (e.g. charging US$60 for Pokémon on the Switch vs. US$30 on the previous generation handheld device) and makes the ecosystem more attractive to third-party developers.
Profitability may also improve as digital distribution becomes a bigger part of Nintendo's business. 
Selling games directly to players on the Switch eShop is much more profitable vs. brick-and-mortar retailers, as Nintendo keeps the retail margin of US$15 for a US$60 game. Internet connectivity has also opened up new high margin revenue streams that Nintendo is monetising, including selling downloadable content for existing games (e.g. characters, maps or costumes) and its Nintendo Switch Online subscription, where players pay US$20 per year to access multiplayer functionality and the nostalgia-satisfying library of loved games from years past.
Nintendo is also proactively pursuing sales opportunities which were ignored in the past. The company is expanding distribution into major emerging markets, belatedly entering China and Brazil in 2019 and 2020 respectively. In addition to video games, Nintendo is proactively pursuing new revenue streams by licensing key characters and franchises to third parties in other industries. Key initiatives include entering into a partnership with Universal Parks & Resorts to open "Super Nintendo World" theme parks globally and licensing key characters for movies and toys.
Together, we believe these changes should promote a much stronger Nintendo franchise. For investors, these changes lay the foundations for the company to potentially transition to a more profitable and less risky business model when compared to past cycles. For loyal Nintendo fans globally, access to more new products and games more often via more convenient distribution channels can only be a good thing. 
Written by Jimmy Su and myself
Learn more
In a world awash with news and information, true insights remain hard to come by. Stay up to date with all of my latest content by hitting the follow button below.
........
DISCLAIMER: This article has been prepared by Platinum Investment Management Limited ABN 25 063 565 006, AFSL 221935, trading as Platinum Asset Management ("Platinum"). This information is general in nature and does not take into account your specific needs or circumstances. You should consider your own financial position, objectives and requirements and seek professional financial advice before making any financial decisions. The commentary reflects Platinum's views and beliefs at the time of preparation, which are subject to change without notice. No representations or warranties are made by Platinum as to their accuracy or reliability. To the extent permitted by law, no liability is accepted by Platinum for any loss or damage as a result of any reliance on this information.
---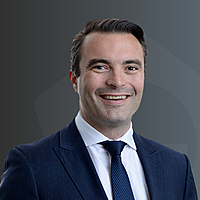 Portfolio Manager
Platinum Asset Management
James joined Platinum in 2011 having previously worked at CP2 (formerly Capital Partners) as an equities analyst and for Deloitte in New Zealand as a tax consultant. James worked within the consumer sector team at Platinum before becoming manager...
Expertise