Nothing defensive in 'expensive defensives'
---
Returning from the Berkshire Hathaway AGM, Nathan Bell and the team from Peters MacGregor, took the opportunity to take the pulse of the US markets. Reporting on their findings, in this short interview he tells us that the expensive defensives, such as McDonalds, are we he sees the biggest risks. 
"Expensive Defensives are one area we don't have any interest in. If you look at McDonalds as a case example, the Price Earnings ratio has gone from 13 to 27… all that's changed is the price people will pay for perceived 'defensive earnings'... That is where I see the biggest risks." 
Key Points:
Index funds have compounded at 17% since 2009. Don't expect this to continue. Forecasts are for low single-digit growth for the market over the medium term, so you need to pick your spots carefully.
Housing market is the one 'missing link'. This hasn't come back yet, but annual starts need to dial up from 1.1 million to 1.6 million.
US market offers everything investors want, high growth companies, big companies like McDonalds. However, valuations are very high for this perceived safety.
Peters MacGregor avoid expensive defensives like McDonalds. Revenue has hardly moved since 2009, and earnings have stood still. Its Price to earnings multiple has moved from 13 to 27. Any expected return from here could only be low single digits at best. This is where the risk lies in the US market. 
About Peters MacGregor
Nathan Bell is Head of Research at value-focused global fund manager, Peters MacGregor Capital Management. Peters MacGregor offers investors access to an undervalued portfolio of world class businesses with dominant market shares and bright prospects. Find out more.
---

Follow Livewire Exclusive's wires
---
---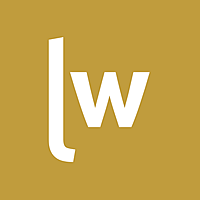 Livewire Exclusive brings you exclusive content from a wide range of leading fund managers and investment professionals.
Expertise