Novo chief regrets midnight metal detector movie
---
Hollywood came to the outback when Novo beamed live footage of its nugget hunt to US investors. And there were Hollywood-esque profits for shareholders – for a while. But now the Novo chief admits he regrets his midnight movie – and blames his brother for the idea. Plus, soaring gold price triggers big bounce in Millennium shares.
There were many factors behind the 2017 Pilbara conglomerate gold bubble.
But what really pumped up things was one of the great mining promotional events of our time.
The September 2017 event was orchestrated by the lead company in the bubble, Canada's Novo Resources Corp (TSX-V:NVO).
Novo organised what's known in the TV game as a live cross from the Denver Gold Forum to its Purdy's Reward conglomerate project near Karratha in the Pilbara, a 50:50 joint venture with the ASX-listed Artemis (ARV).
It was past 1am at Purdy's Reward where a patch of near-surface conglomerate had been exposed in a small pit that had previously been gone over with metal detectors.
For the "live" show back to Denver, the pings from the metal detector, which had been marked up with sprays of pink paint, were jack-hammered by suitable Aussie-looking types to liberate a handful of the melon seed-sized nuggets that had become synonymous with the Pilbara nugget yarn.
The implication was that as conglomerate beds (sedimentary horizon beds that can either be cemented or weathered) were seriously extensive in the Pilbara, a globally-significant new gold province was in the making.
Throw in the earlier "same-same but different" geological comparison by Novo to the source of one-third of the gold ever mined, South Africa's fabled Witwatersrand, and the rush for Pilbara conglomerate exposure through Novo, or the 30-40 ASX-listed juniors that for a time that at least were true believers, was on in earnest.
Share prices went wild. But it didn't last.
Novo chairman and president Quinton Hennigh is still a believer in the Pilbara conglomerate story, even if the company has lost $500 million in market value since its September 2017 peak. Most of the juniors have moved on, but a couple still think it could be big.
All up, as much as $700m or so has been wiped from the peak value of Novo and its ASX followers as the reality that proving up an economic mining proposition from conglomerates is a near-impossible task, with the key issue being repeatability of results from one area to the next.
But the real interest here today is that Hennigh is now saying the live cross from the Pilbara to the Denver Gold Forum was a mistake. And he blames his brother.
Speaking at a mining conference in New Jersey the other day, Hennigh said that while he tried not to be the promotional type, criticism from a friend in August 2017 that he wasn't being promotional enough hit home.
"I thought about it for a bit and then I made the mistake of asking my brother to come visit me in Australia," Hennigh said.
"And when my brother and I get together, nothing good happens."
"So we were sitting around having a few beers and he said that you have that conference coming up right?"
Hennigh said his brother suggested that Novo do a live stream from Purdy's Reward. "You know, go detect some nuggets and chisel them up," the brother suggested.
"Ahh…that's brilliant," Hennigh said.
But he now wishes he hadn't listened. "It was exciting. It was very exciting. But it got way ahead of itself," Hennigh told the New Jersey conference.
"We are back down to reality, we've got financing, we're doing good science. But lesson learned," Hennigh confessed.
Novo got to as much as $8.40 a share at the peak of the conglomerate bubble. It is now back to $2.27, valuing it about $C400m (on an expanded capital base). Artemis, which ran hard on the night time show at Purdy's Reward to get to 52c, is now a 3.3c stock.
Thanks to the backing of its 16.6% shareholder Kirkland Lake (NYSE:KL) and others, Novo still has $C47m on its balance sheet and a potential project financing arrangement with the finance arm of Japan's Sumitomo.
In his New Jersey presentation, Hennigh's excitement level turned up a notch when he was talking about Novo's Egina conglomerate project (Pioneer Resources (ASX:PIO) has a joint venture with Novo on part of the project area), 120km east of the Karratha project
The immediate target is gold-bearing gravels said to blanket an erosional terrace all the way to the coast.
"This is a huge area and it potentially has a huge amount of gold," Hennigh said. "Mother Nature has milled the rock and has scattered it across the terrace like fairy dust. It's crazy."
A 100 cubic metre sample last year returned 1.1g/t per cubic metre and a 20-man camp has just gone in to support a big sampling program.
First data could be available in late July, Hennigh said.
But he cautioned it was also high-risk.
Finally, at Beatons Creek near Nullagine where it all started for Novo 10 years ago in a land deal with legendary prospector and 6% Novo shareholder Mark Creasy, a 900,000oz coarse gold resource estimate is now the subject of an options study in to its development.
Millennium Minerals
The $2000-plus local gold price is providing welcome relief for those gold producers that for one reason or another, have being doing it tough.
Nullagine producer Millennium (ASX:MOY) is a case in point (despite the location, it is a dedicated hard-rock gold producer, leaving the conglomerate story to others).
While Novo contemplates first conglomerate production, Millennium has been producing gold from numerous low-grade oxide pits at Nullagine since 2012. It has been tough going.
But under a strategy launched in 2015, it has set out to crank production up to a sustainable 100,000oz a year by bringing the substantial and higher grade underground sulphide deposits along its 40km mineralised corridor into the production equation.
For a long time, the market liked the story and Millennium was an 18c stock, or thereabouts. But in May the company had to alert the market to the fact that it was about three months behind getting to where it wanted to be.
The market does not have any sympathy for a single asset company when things don't go to plan and promptly sent the stock down to a low of 5.6c on June 18.
The smarties out there who backed management, and who noted the fresh financial support from the company's Singapore-based major shareholder, IMC Group with 48%, piled in to the stock against the backdrop of $2000 gold.
They have been rewarded, with Millennium shares recovering this week to 10.5c. It has been great stuff for traders but it is of little solace for the shareholders on the register before the May advice of delays at Nullagine.
Having said that, they would have been cheered by Millennium's advice this week that the first stage of the three-stage sulphide transformation had produced its first gold and issues at its first underground mine had been overcome.
As a result the May (lowered) guidance for production of 80,000-90,000 oz in CY2019 at $1370-$1450 an oz looks solid, as well as being more attractive at $2000/oz spot gold prices after the close out of much of the company's hedge book (39,000 oz at $1796 remaining). 
---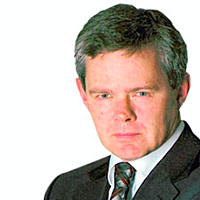 Principal
Independent Journalist
One of Australia's leading business journalists, Barry FitzGerald, highlights the issues, opportunities and challenges for small and mid-cap resources stocks, and most recently penned his column for The Australian newspaper.
Expertise