Novogen (ASX: NRT) ​- Picking up where Genentech left off
---
Today NDF Research initiates coverage on Novogen, a Sydney-based cancer drug developer whose lead compound, soon to enter Phase 2, is GDC-0084, for the treatment of glioblastoma.
You've probably heard of glioblastoma. It was the brain cancer that claimed the life of Beau Biden, son of Joe Biden, in 2015, and motivated the then US Vice President to get involved in the so-called 'cancer moonshot' initiative. More recently John McCain, the prominent Senator from Arizona, has been diagnosed with glioblastoma. The thing about glioblastoma is the low life expectancy of the patient – five-year survival is only 2-4%, and one's life expectancy at diagnosis is, at the median, only around 14 months on current standard of care therapies.
Novogen hopes to change the current bleak picture for glioblastoma patients, and in the process tap into a potential billion dollar market opportunity, with a drug candidate called GDC-0084. That drug was originally developed by Genentech, the US biotech powerhouse, and Novogen commences a Phase 2 trial of GDC-0084 before year end.  Back in 2016, notwithstanding positive Phase 1 results, Genentech offered this candidate for sale and Novogen was the successful bidder, attracted by the prospects for a successful inhibitor of the cellular signalling pathway PI3K.  There are others chasing this pathway and in 2014 the major pharma company Gilead obtained approval for Zydelig.  But unlike their drug, Novogen's candidate is specifically focused on glioblastoma and has the advantage of a molecule that not only has an already-demonstrated Phase 1 safety record but, uniquely, has the ability to cross the blood-brain barrier.  If Phase 2 is successful, there may be accelerated approval for GDC-0084 given the paucity of current glioblastoma treatments.  In addition to GDC-0084, Novogen has an ovarian cancer drug (developed by Novogen) that completes Phase 1 in 2018.
A proposed name change to Kazia Therapeutics reflects the new lead compound and the arrival of a highly-experienced management team, led by Dr James Garner. We value Novogen at 8 cents per share base case and 26 cents per share optimistic case. Our target price of 17 cents per share sits at the midpoint of our valuation range. We see Novogen being re-rated by the progress into the clinic of GDC-0084.
You can download a copy of NDF Research's initiation report on Novogen by clicking here or visiting ndfresearch.com. We commend the report to you. Note - the usual disclaimers apply - click here.
---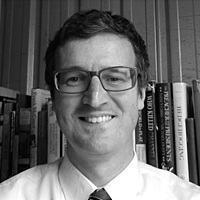 Founder and Senior Analyst
Pitt Street Research and NDF Research
I am an equity research professional who worked in stockbroking from 2001 to 2015. After 15 months doing investor relations I returned to equity research with the founding of NDF Research. With Marc Kennis I founded Pitt Street Research in July 2018.