Now that's a commodity dividend!
---
Unlike Australia, Norway got a lot right in the commodities boom. With extraordinary prescience, the nation invested abroad the proceeds of their oil windfall. With Norway's sovereign wealth fund currently more than double national GDP – no sovereign wealth fund is bigger and its annual revenues income exceeds that from oil sales… a lesson in how a commodity bonanza should be saved.
But for all its Nordic values, the Krone has behaved more like that of an emerging market currency, depreciating some 30% against the US dollar since its 2014 peak. It is after all very sensitive to oil.
As the drumbeats around Norway's domestic growth and inflation (about 4%) gets louder, surprising even the Norges Bank, the seeds for the next interest rate cycle are sown.
As global equity investors, we naturally take currency exposures when investing offshore - sometimes unfavourable. We use active currency management to mitigate those risks and in doing so we ask ourselves why hedge back into the Aussie dollar when there are cheaper, more resilient alternatives with near term catalysts at hand? For our global strategies, this has meant a significant position in the Krone.
[JM1.JPG]
The Broker Firm Offer for Antipodes Global Investment Company Limited (ASX:APL) – the first listed investment company (LIC) managed by Antipodes Partners - closes today, with the General Offer expected to close on 30th September 2016.
---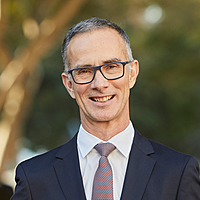 Chief Investment Officer
Antipodes
Jacob Mitchell is Antipodes' chief investment officer. He is an award-winning fund manager, with more than 25 years' experience investing in equity markets. Jacob founded Antipodes in 2015 after deciding to leave Platinum Asset Management where he...
Expertise