Oil Search: Significant value upside
---
Oil Search (ASX:OSH) is a A$10.5bn (market cap) oil & gas company, incorporated in Papua New Guinea but listed in Australia. We took the view that, at the bottom of the oil price cycle, they represented a high quality, low-risk exposure to the energy sector.
Oil Search is one of the lowest-cost producers globally and management has delivered a world-class LNG facility in PNG with partner ExxonMobil as operator. LNG remains the clean transition fuel in Asian as an alternative to coal and the demand outlook remains strong while LNG sells under oil-linked contracts.
The LNG plant continues to deliver above nameplate capacity volumes increasing profit while reducing unit production costs even further and allowing the company to pay down project finance debt despite the collapse in the oil price.
Despite its small size relative to the major oil companies in the joint venture, Oil Search maintains a critical role given its deep relationship with the PNG government. While PNG is enjoying a period of political stability following recent elections, government relations will remain a key focus as the country continues to develop and grow through testing financial times.
Significant value upside in Oil Search
In addition, we see significant value upside in Oil Search over the medium-term, with sufficient reserves of gas in PNG to allow the company to advance a low-cost brownfield expansion project.
Again, with world-class joint venture partners in ExxonMobil and TOTAL operating, Oilsearch looks set to double its net production over the next 5 years and remains an exciting investment opportunity.
For further insights from Perpetual please visit our website
---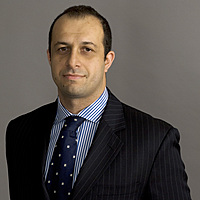 Deputy Head of Equities
Perpetual Asset Management (Australia)
Vince is the Deputy Head of Equities at Perpetual Asset Management Australia and is the Portfolio Manager for Australian Share, Geared Australian Share and the Perpetual Equity Investment Company Limited (ASX:PIC).
Expertise