Two themes for cyclical returns
---
Retailers, media, resources and mining services are just a few examples of the vast array of cyclical investment opportunities on the ASX. Gary Rollo, Portfolio Manager of the Montgomery Small Companies Fund explains that including stocks exposed to economic cycles increases the universe of potential investment ideas 
"Right now, we are looking to take advantage of the rising cycle in commodity prices, with significant improvement in the activity levels and valuation of these assets, we can see many investment opportunities."
The rising cycle in commodity prices has provided a tailwind for mining services companies that have already experienced a valuation uplift. Rollo says the outlook remains healthy and is holding on to positions in the sector. 
In this short video, he outlines two cycles that he believes are about to take a turn for the better and shares one of the ways he is investing to gain exposure.
Now Open: The Montgomery Small Companies Fund
The Montgomery Small Companies Fund invests in 30 to 50 high quality, undervalued, Australian and NZ small and emerging companies with strong growth potential. 
Visit the fund website for more information or send an enquiry using the 'contact' button below.
---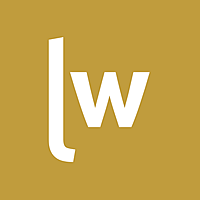 Livewire Exclusive brings you exclusive content from a wide range of leading fund managers and investment professionals.
Expertise