Opportunities for the agile investor
---
The G20 Summit was shaped up to be important for global markets, with the potential for an agreement between President Xi Jinping and Donald Trump. Though we have seen tensions ease on tariffs, the US-China trade dispute won't go away, explains David Polak, Investment Director at Capital Group.
"This is going to be a long-term issue that could be around for decades… Trade disputes create risks for companies, but they also create opportunities."
Polak says they're looking for companies with "extra wit and wisdom" in these challenging times, companies with the agility and nimbleness to make the necessary changes. In the full video below, he explains why investors shouldn't let fear of macro and political events take over.
Gain insight into Capital Group's history, philosophy, people, and unique approach to investment management - The Capital System - by exploring Capital Group in more detail.
Transcript
Opportunities from the trade wars
We think of trade wars maybe in three dimensions. They're really trade disputes. The first I mention are trading agreements that needed to be renegotiated, so think of NAFTA and what that has turned into. Then, there is the longer term issue of how the United States and the European Union think about their trading relationship.
But the principal trade concern at the moment in the markets is the one between China and the United States, which is really the beginning we think of a serious strategic arm wrestle between the United States and China. It's currently manifesting itself as a trade dispute, with tariffs going up, but that's just one policy tool the United States are using.
We could easily see some agreement come between the two presidents at the end of this month, but it doesn't mean that the issue will go away. This is going to be a long term issue that is going to be around for some time, maybe decades. And how do we think about it as investors? Trade disputes create risks for companies, but they also create opportunities. The companies we look to invest in in New Perspective which is a multinational fund, a fund that's focused on multinational companies around the world, we're looking for those companies that have that little bit of extra wit and wisdom to deal with these kind of concerns.
They have the agility and the nimbleness to maybe move their production lines, move their supply chains, in order to deal with tariffs or taxation or regulation. Over the 45 years that the fund's been in existence, we've seen embargoes, we've seen trade disputes, we've seen tariffs, we've seen taxes, we've seen regulation, and what we try to focus on are the companies that can work around that and turn the risk into opportunity.
Where are the biggest risks?
There are considerable risks in markets. When you look at the world from the top-down, it always seems a risky place. It can often paralyse investors, and that's not necessarily a good thing. Over the life of New Perspective, which is over 45 years, the world markets have generated returns of about 10% per annum in Aussie dollar terms. Having been absent, if you were out of the markets over that 45 years, you would have missed out on those returns, and you could easily have done so if you'd looked at the political and macro risks at any point in the last 45 years.
But I don't to belittle the risks that exist. This standoff between China and the United States has the potential to create all sorts of unforeseen problems and so that needs watching quite closely. We have seen several billion people join the world's economy, from the emerging markets. They want a better standard of living for themselves and their families, so that is creating enormous tensions in terms of migration and populations' response to migration.
It can manifest itself in terrorism, it can manifest itself in problems at the Mexican/US border, it can manifest itself in terms of Brexit. Understanding some of these tensions is very important. We also have a number of economies at the moment that have significant current account deficits, in other words they're having to borrow the money from outside of those countries, and that's putting great pressure on those economies, whether that's Argentina, or Turkey, or South Africa, and you see currencies under pressure, you see markets under pressure.
That creates problems, sometimes social, often economic, but at the same time, it also creates opportunity for the agile investor, and I don't think we should overlook that point.
_______________________________________________________________
The fund referred to is the American Funds New Perspective Fund, which is not available to investors outside the United States of America. Its launch on 31 March 1973 marked the start of the Capital Group New Perspective strategy. Capital Group New Perspective Fund (AU), which is registered for sale in Australia, was launched on 20 November 2015. It has the same investment strategy as the American Funds New Perspective Fund.
Please read the offering documents for further details before investing, including the risk factors.
This information below is issued by Capital Group Investment Management Limited (ABN 73 164 174 501), a company regulated by the Australian Securities and Investments Commission. Capital Group Investment Management Limited is a member of Capital Group.
Risk factors you should consider before investing:
The value of shares and income from them can go down as well as up, and you may lose some or all of your initial investment. If past results are shown, such figures are not predictive of future results.
Risk factors that may influence the value of an investment in the Funds include, but are not limited to, (i) increased risks of emerging markets, (ii) risk of decline in the price of equities and bonds in response to certain events directly affecting the companies whose securities are owned by the Fund as well as general economic conditions; overall market changes; political, social or economic instability; and currency fluctuations, (iii) interest rate risk as the market value of bonds generally vary inversely with the level of interest rates, (iv) credit risk as the creditworthiness of the Fund's investment can impact the investment's ability to meet its obligations, and (v) derivatives risks.
Other important information
The fund(s) is (are) offered only by the Product Disclosure Statement (PDS) and Information Incorporated by Reference. These documents, together with the latest Annual Report and any documents relevant to local legislation, contain more complete information about the fund(s), including relevant risks, charges and expenses, and should be read carefully before investing. However, these documents and other information relating to the fund(s) will not be distributed to persons in any country where such distribution would be contrary to law or regulation. They can be accessed online at www.thecapitalgroup.com.au.
The information provided is of a general nature and does not take into account your objectives, financial situation or needs. Before acting on any of the information you should consider its appropriateness, having regard to your own objectives, financial situation and needs.
While Capital Group uses reasonable efforts to obtain information from sources which it believes to be reliable, Capital Group makes no representation or warranty as to the accuracy, reliability or completeness of the information. This communication is neither an offer nor a solicitation to buy or sell any securities. It is not intended to be comprehensive or to provide investment, tax or other advice.
© 2018 Capital Group. All rights reserved.
---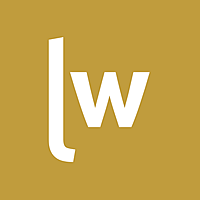 Livewire Exclusive brings you exclusive content from a wide range of leading fund managers and investment professionals.
Expertise