What the 5G revolution means for the telco sector
---
5G is the next generation of mobile communications technology and has the potential to be a game changer – but what is it and how does it work?
In this podcast, we talk with an expert in this field, Steve Collins, Chief Technology Officer at NetComm Wireless, to answer these questions. We also look at when 5G is coming to Australia and what it could mean for businesses in the telecommunications sector as well as consumers.
Tune in for this unique opportunity to hear from someone at the cutting edge of this coming technological revolution. 
---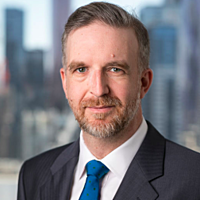 Research Analyst
EL&C Baillieu
Nicolas Burgess, CFA is a research analyst at EL&C Baillieu Limited, focusing on small and mid-caps including the technology, diversified financials and insurance sectors. He has been an analyst for over 18 years and been at EL&C Baillieu since 2012.
Expertise