Orthocell: Growing with CelGro
---
Every now and then when people ask me about building a portfolio of Life Science companies, I tell them that having a regenerative medicine stock in the portfolio is probably a good idea because we're going into a boom for that field globally. In July last year we at NDF Research initiated on Cynata and that stock has since doubled. This morning we initiated coverage on another great company in this space called Orthocell.
Regenerative medicine is the use of drugs and medical devices to harness the power of stem cells and related growth factors for repairing damaged tissues and organs. This is regarded as significant because up until recently there was no way for physicians to easily repair damaged soft tissue and bone, such as hearts, joints and spinal cords.
Regenerative medicine promises to be the tool to make this possible. For musculoskeletal conditions in particular, the potential is for the first ever disease-modifying therapies.
Orthocell's unique foundation products in the regenerative medicine space - Ortho-ATI® for tendon repair and Ortho-ACI® for cartilage repair - provide early commercial opportunities with large addressable markets. 
But, the big payday may occur this financial year with European approval (CE Mark) achieved for CelGro® and US approval to follow. CelGro® is the company's collagen scaffold that facilitates rapid tissue regrowth across a range of indications.  We regard CelGro® as a potential breakthrough product due to its mechanical strength, natural collagen structure and versatility. 
CelGro® could also enjoy rapid initial revenue in dental and orthopaedic markets - potentially accelerated by commercial partnerships with large healthcare companies.  CelGro®'s potential market is well in excess of US$2bn. Orthocell has further related and ground-breaking opportunities including its 'Cell Factory' project to harness stem cell growth factors. Our target price for the company is A$1.75 per share (midpoint of base case: A$0.89 and optimistic case: A$2.63).
 
---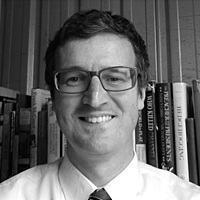 Founder and Senior Analyst
Pitt Street Research and NDF Research
I am an equity research professional who worked in stockbroking from 2001 to 2015. After 15 months doing investor relations I returned to equity research with the founding of NDF Research. With Marc Kennis I founded Pitt Street Research in July 2018.