Osprey gets ready to take off again
---
A year ago it looked like disaster had struck Osprey Medical. In June 2014 the company had gained FDA approval for AVERT, a system that reduces the amount of contrast dye interventional cardiologists use during heart procedures. Contrast dye lets cardiologists see what's going on under X-Ray, but can be nephrotoxic (ie damaging to the patient's kidneys) so any system that reduces its use is valuable. Post FDA approval, Osprey ran a randomized, controlled study of AVERT to strengthening its marketing claims. When the data came in, in October 2015, it showed that AVERT had reduced the average amount of dye used, but hadn't generated a statistically significant difference in Contrast-Induced Nephropathy. Osprey stock crashed. However a 'post-hoc' analysis of the data showed that the reduction in kidney injury was real for patients with pre-existing stage 3 kidney disease, where 'standard criteria' was used to measure the reduction. Meantime Osprey had gained FDA approval for a more automated version of AVERT called Dyevert. That product is now selling well. Disaster effectively avoided, although Osprey Medical stock has yet to recover.
---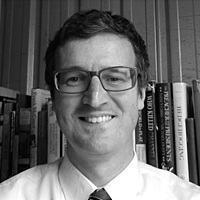 Founder and Senior Analyst
Pitt Street Research and NDF Research
I am an equity research professional who worked in stockbroking from 2001 to 2015. After 15 months doing investor relations I returned to equity research with the founding of NDF Research. With Marc Kennis I founded Pitt Street Research in July 2018.