Ouch! 9 painful calls from 2021
---
With the S&P 500 and the S&P/ASX 200 racing ahead approximately 27% and 10% in 2021, it's fair to say investors have had a surprisingly good year. Despite the ups and downs of COVID-19 (of which we are still suffering through now), lockdowns, and border closures, those who were fully invested would have walked away with truly impressive returns over the past 12 months. 
That said, there are always some positions that hurt more than others, which cause both headache and heartache as we watch their share prices fall lower and lower. 
And while it's easier said than done to cut your losses, as revealed in this video, it can sometimes pay in the long run to stay in a poorly performing position. 
As part of our annual Outlook Series, we invited nine of Australia's most respected fund managers to share their worst trade of 2021. From companies that saw their share prices halve during the year, to calamity over a capital raising, an IPO gone wrong and an opportunity forgone, our Sydney-based fundies candidly reveal the painful positions (or lack thereof) that kept them up at night during the 12 months just past. 
Plus, they share the lessons they took away from these headaches so you can better invest in 2022.   
Our featured experts include:

Watch the video by clicking the player, listen to an audio version, or read an edited transcript below.
Note: This vision was shot on the 6-7th of December 2021. You can watch the video below or read an edited transcript. 
Edited Transcript
Ally Selby: Hey, how're you doing, and welcome to Livewire's 2022 Outlook series. I'm Ally Selby.

Matthew Kidman: I'm Matthew Kidman.
Selby: And we're about to ask fundies what was their worst call from 2021. And what they learnt from it.
Electro Optic Systems (ASX: EOS)
Simon Shields: Electro Optic Systems was my worst call. I'd say the stock probably did a little bit more than halved over the course of 2021. Looked fantastic, with multiple earnings drivers, revenue of more than $200 million a year, but the problem was, it just didn't get the contracts that were expected during the year. At the same time, it had issues with its cash conversion, had some revenue delays as well, and it was fatal to the stock price. Down it went.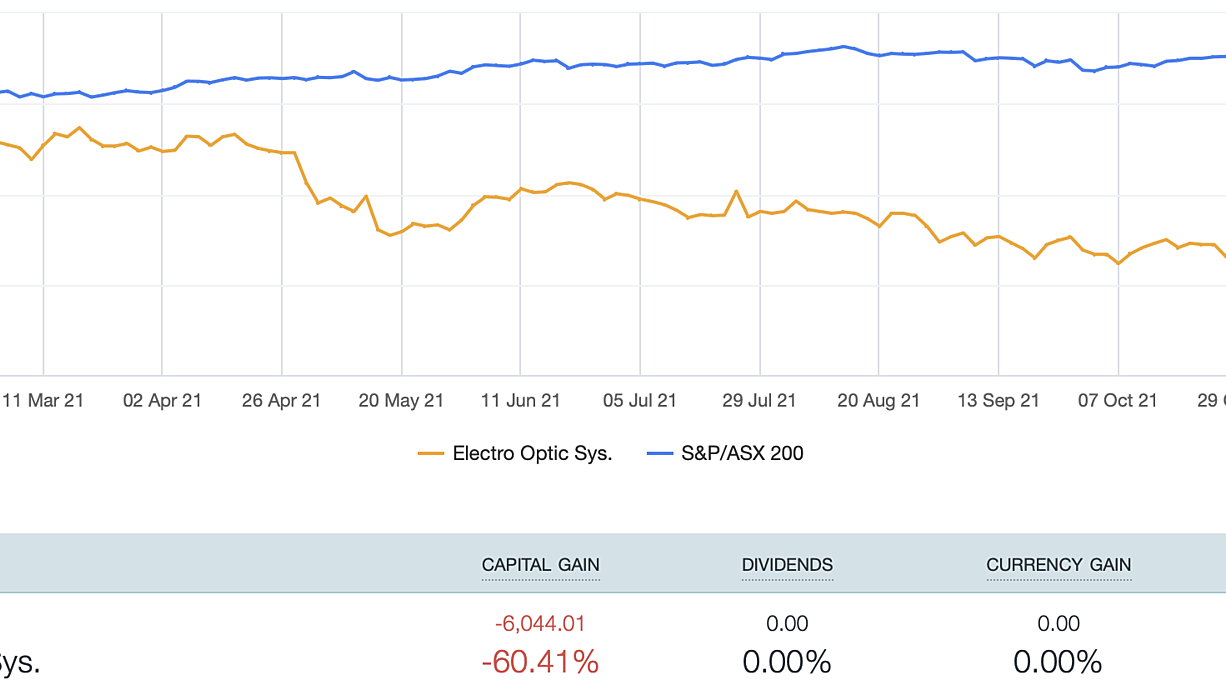 Source: Sharesight.
At Livewire, we track our portfolios using Sharesight. If you're interested in tracking the price and performance of all of your investments in one place, try using Sharesight for yourself for free. 
Nuix (ASX: NXL)
Eleanor Swanson: Yeah. So I'd have to say the biggest investment mistake I made during 2021 was Nuix. Nuix was an IPO, we did a lot of research into the company and felt like we understood the earnings drivers of the business. It looked very attractive in terms of valuation relative to some of its big peers in the US, such as Palantir and Snowflake. So we made that initial investment and then they came out with their results in February. They missed their forecast, which they put out within their prospectus. We exited at about $4.50, which has been the right decision because the stock's down another 40% from that point. But we did get out probably at the break-even point for our investors. So, it just goes to show that if you have a valuation thesis, investment thesis, it really helps with knowing when to cut your losses.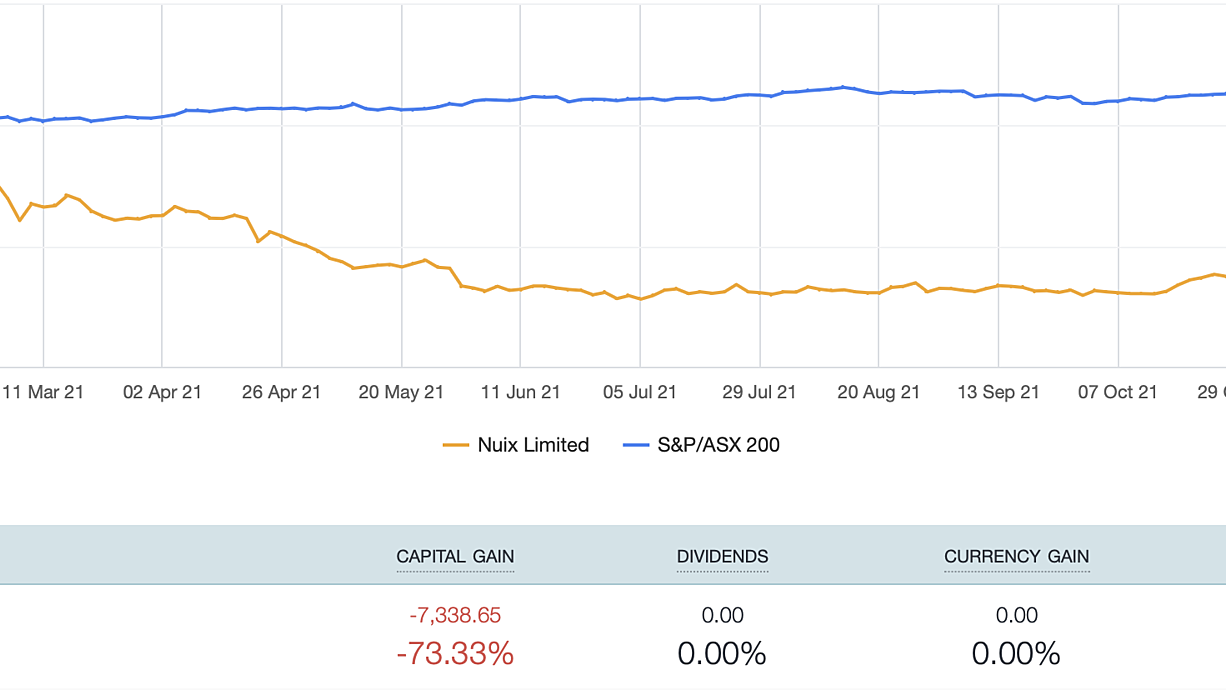 Source: Sharesight.
Alphabet (NASDAQ: GOOGL)
Steve Johnson: Google. I sat on Livewire and said, this is the one stock that I want to own if I had to go to sleep for the next 10 years and wake up. And we didn't own it in our own portfolio. And it's been an absolutely wonderful performer and sometimes the best ideas are just the simplest.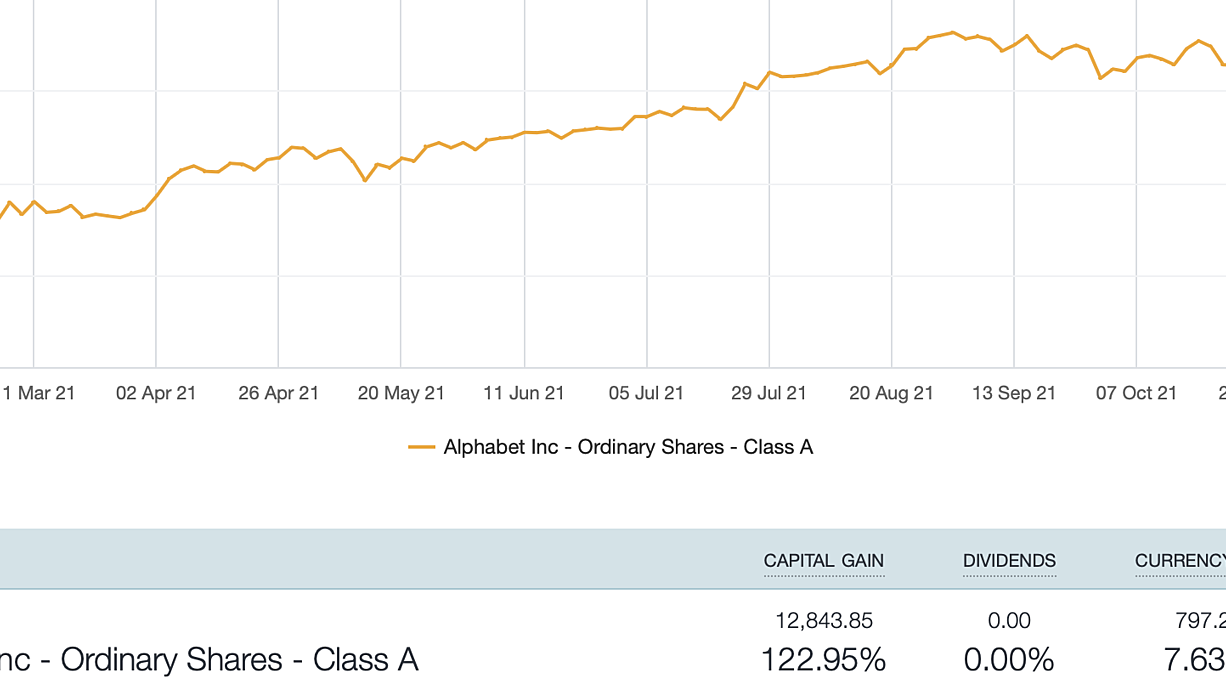 Source: Sharesight.
Not being underweight banks
David Moberley: Yeah, the worst call for 2021 was, unfortunately, not being further underweight banks. Banks are a big constituent of the Aussie market. We were a little bit too focused on the top-down, not enough on the bottom-up this year, unfortunately, and banks had a lot of issues with margins, with a big shift towards some fixed interest rate products that were lower margin.
Kidman: Especially towards the end of the year.
David Moberley: Yes, very painful.
Unibail-Rodamco-Westfield (ASX: URW) and Qantas Airways (ASX: QAN)
Hamish Carlisle: I think the pandemic timing in terms of recovery's been hard to call and we have been exposed to a number of the so-called open up type trades, whether it be through Unibail-Rodamco-Westfield or Qantas. And I think being in too early is always a challenge for value managers. And we do tend to take a longer-term perspective, but clearly with the benefit of hindsight, sitting on the sidelines for a bit longer would've been preferable, particularly through the last 12 months.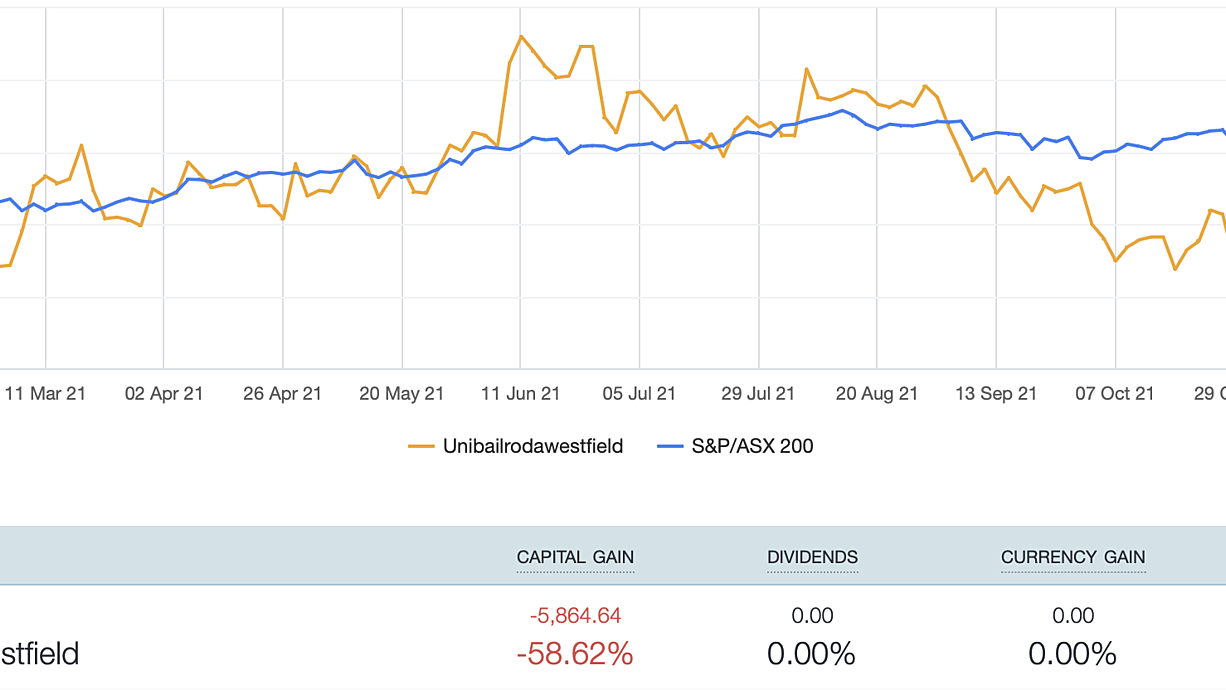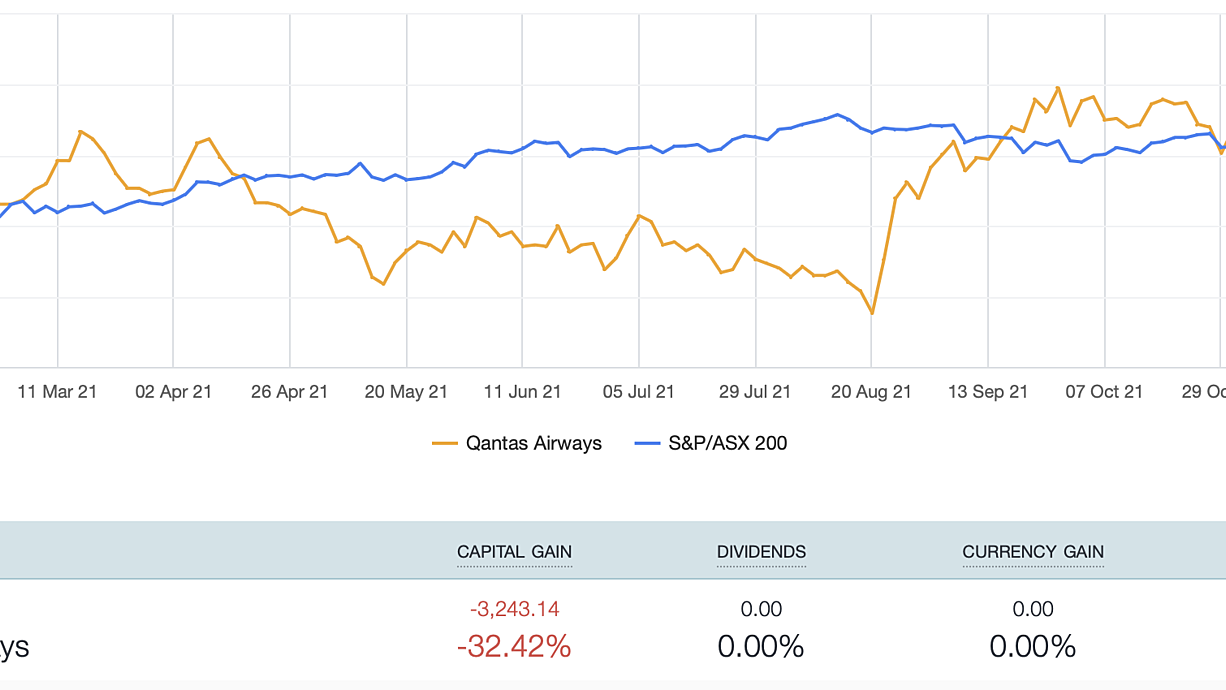 Alibaba (HKG: 9988)
Chris Demasi: Ally, our toughest stock for the year was Alibaba and it's down about half, year-to-date. It got caught up in the perfect storm of regulation, competition, and also now a macro slowdown in China. But I'd have to say what it really reinforced for us is that extraordinary gains from exceptional companies over the long term, don't come in a smooth pattern. So even the top-performing, most exceptional stocks have market setbacks and drawdowns in their stock prices. And so the most important thing for us is to stay invested and to stay the course with these exceptional businesses as they typically lead and change industries and especially when they're underappreciated by the market. And that's exactly what we've got today with Alibaba.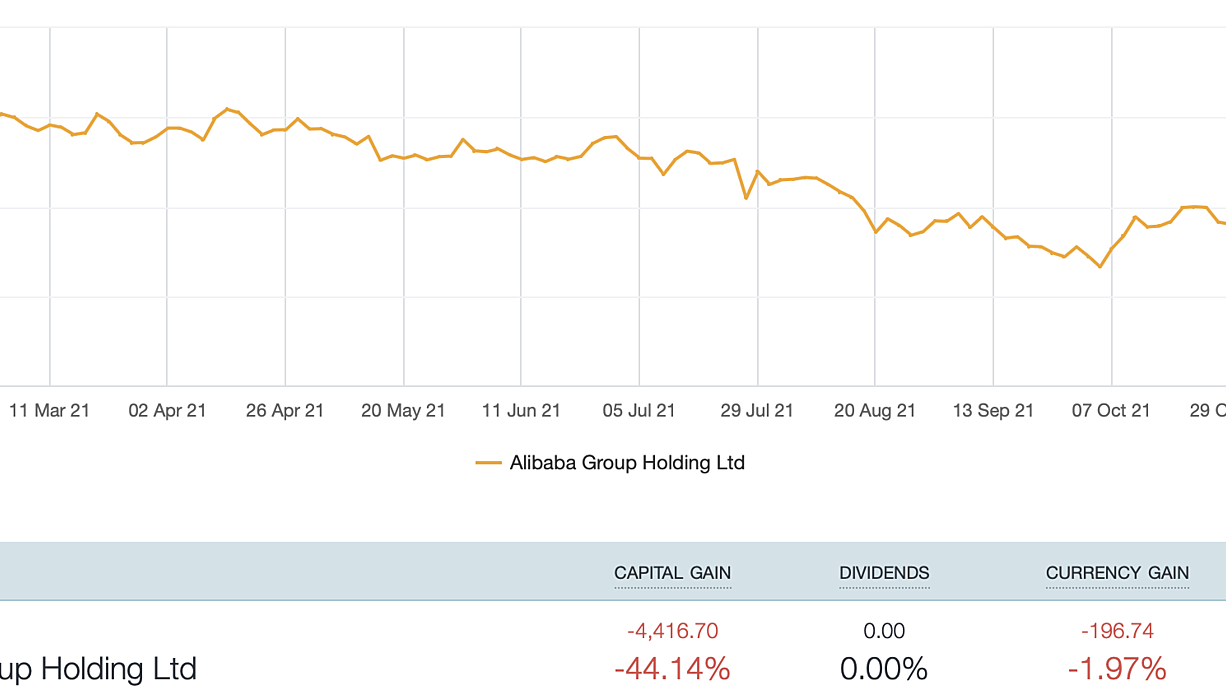 Source: Sharesight.
Being too cautious on the market
Bob Desmond: I think the worst call probably was the market in its entirety. Not that we do that, but I came into 2021 pretty cautious. And actually, the year's turned out so much better than I was expecting.
Selby: I know, better than a lot of people expected.
Desmond: Well, if you look back to March last year, I don't know if you remember, but the Treasury said in Australia the economy would shrink by 20%. Do you remember that forecast?
Selby: Mm-hmm. No, everyone was very bearish.
Desmond: A year later the Australian economy is bigger than what it was pre-COVID. So things so far have turned out much better than could have been expected last year.
Omni Bridgeway (ASX: OBL)
Anthony Aboud: Omni Bridgeway. Something which I've talked about here. Had a good couple of years, but it's been down 20-25% in the year where the market's up. And a few things went wrong, the slow down realisations, a couple of cases went the wrong way, like an appeal in Wivenhoe. And there are a few people in the market concerned about an equity raise. We still like the story, think that it's uncorrelated to the market, which works well when the market's going down, but not as well when the market's going up.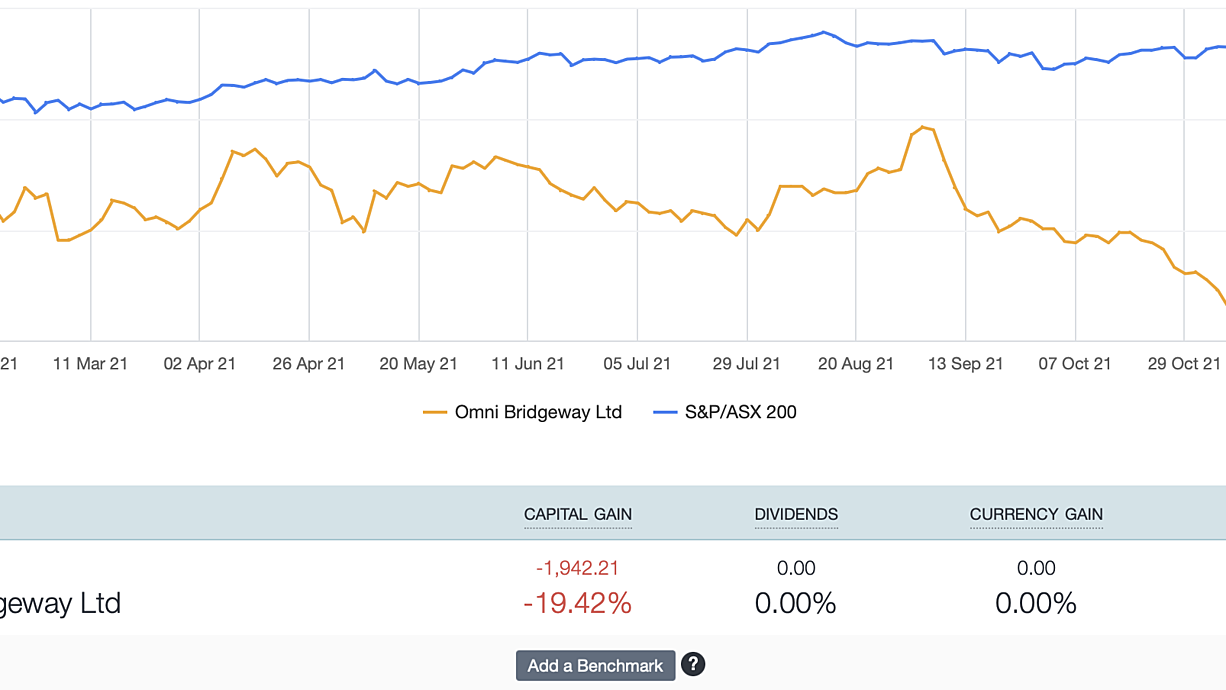 Source: Sharesight.
Tinybeans (ASX: TNY)
Kidman: Small name, big mistake, Tinybeans. Social media platform for families and their kids. Nice and safe, unlike Facebook, based in the US. It ran too low on capital this year, even though it had good growth, it was the problem of not having a strong enough balance sheet, like a lot of small companies, that hung over it. They ran into a few problems. Eventually, the company was leant money by its directors, the stock halved, it was a disaster. Luckily it's been recapitalised. The growth is still good, but it's a real lesson. And I've told a lot of people over the years, watch small company balance sheets. And I didn't do it properly this time and it caught me again.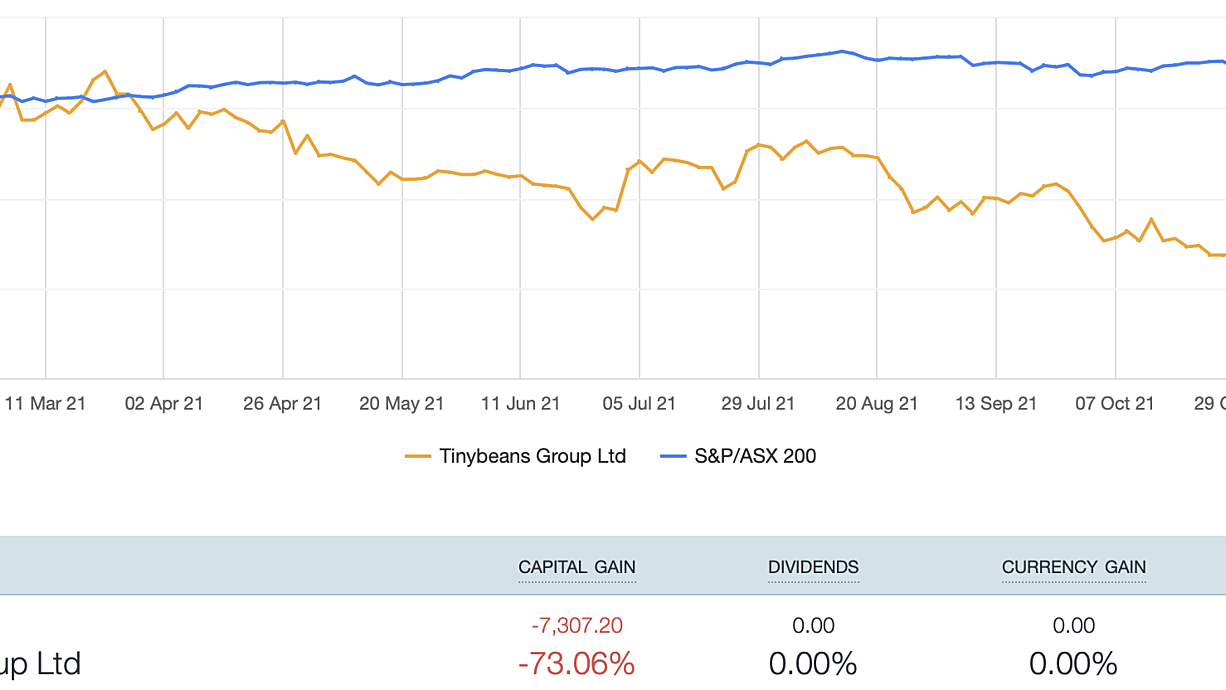 Source: Sharesight.
What was your worst call from 2021?
Did you make any major investing blunders during 2021? Let us know in the comments section below.
Be sure to catch the rest of our 2022 Outlook Series
Hit the 'follow' button below for our fundies' number one picks for the year ahead and other great content from our 2022 Outlook Series. Enjoy this wire? Hit the 'like' button to let us know or click the button below to view all the content on the dedicated landing page.
........
Livewire gives readers access to information and educational content provided by financial services professionals and companies ("Livewire Contributors"). Livewire does not operate under an Australian financial services licence and relies on the exemption available under section 911A(2)(eb) of the Corporations Act 2001 (Cth) in respect of any advice given. Any advice on this site is general in nature and does not take into consideration your objectives, financial situation or needs. Before making a decision please consider these and any relevant Product Disclosure Statement. Livewire has commercial relationships with some Livewire Contributors.