Ten favoured stocks for 2018
---
After examining all of our analysts' buy-rated stocks with a market capitalisation above $1.0 billion, we have identified ten of them which we particularly like over the next 12 months or so for private clients: 
ALS (ALQ) 
A global company providing analytical testing services for the environmental, food, pharmaceutical and electronic sectors; asset care and tribology testing services for the energy, resources and infrastructure sectors; and analytical testing services for the mining, coal and oil sectors. The company should benefit from a continuing recovery in the overall resources sector and ongoing growth in the food safety and pharmaceutical testing sectors. 
Caltex Australia (CTX) 
A refiner, importer and marketer of transport fuels and lubricants — it owns the Lytton crude oil refinery in Brisbane and the Kurnell import terminal in Sydney and has a network of around 1,900 company owned, franchised or affiliated service station sites. The group is also a major player in convenience retail stores, which are located at its service station sites, and management believes that there is "a significantly untapped opportunity" in this sector. 
Challenger (CGF) 
A financial group comprising a Life Company, which specialises in retirement income products and annuities and accounts for most of the group's earnings, and a funds management business. As baby boomers continue to move into retirement, it is inevitable that annuities will become a major and rapidly growing product.  
CSL (CSL) 
A leading global company in the development, manufacture, and distribution of plasma therapies as well as non-plasma biotherapeutic products. The global growth in plasma volumes is expected to be around a solid 8% per annum for the foreseeable future and, in addition, the group is planning to launch new products from its very extensive Research and Development portfolio.
GPT Group (GPT)
The ownership and management of commercial property — retail, office and logistics— currently accounts for 93% of group earnings with the balance derived from property development and funds management.  
Link Administration Holdings (LNK)
The largest outsourced administration services provider for the superannuation funds industry in Australia; a provider of outsourced administration and transfer agency services to UK asset managers; as well as providing shareholder management, share registry and other services to companies in Australia, the UK and some other European countries. The group is well placed to benefit from further administration outsourcing and industry consolidation given the significant scale and strategic benefits. 
Orora (ORA) 
A manufacturer and distributor of fibre, metal and glass packaging operating within Australasia (65% of group earnings) and North America (35% of group earnings), which also includes the growing point of purchase retail display solutions business across the USA.
Star Entertainment Group (SGR)
Owns and operates three casinos in Australia—The Star Sydney, The Star Gold Coast and Treasury Brisbane. The group's positive outlook is underpinned by the current and planned refurbishment and expansion across The Star Sydney and The Star Gold Coast. The new Queen's Wharf Brisbane integrated resort development is expected to commence excavation in early calendar 2018 and open in 2022.  
Stockland (SGP) 
The ownership and management of commercial property— retail, logistics and office— currently accounts for 65% of group earnings with the balance derived from residential development (29%) and the retirement living operations (7%).
Super Retail Group (SUL) 
A specialty retailer of automotive parts/ accessories (Supercheap Auto) and sports (Rebel) and leisure ( BCF and Rays) products. The Auto division, which currently accounts for 49% of group earnings, is the leading auto aftermarket retailer in Australia and the international experience suggests that it should prove highly resilient in the wake of Amazon's entry into Australia.
Watch Peter Quinton's discussion of these stocks here
---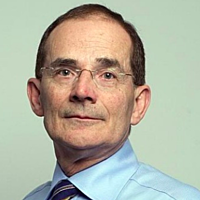 Head of Research
Bell Potter
Peter Quinton joined Bell Potter in 2000 as Head of Research Services. He has over 40 years' experience in stockbroking, encompassing a number of senior management positions centred on writing and marketing reports on investment strategy and asset...
Expertise