Our macro anti-predictions for 2017
---
As part of our outlook for the coming six months, we provide a set of "non-predictions" for things that we think will not happen in the second half of 2017. Often predicting what won't happen is somewhat easier than predicting what will happen, helping to narrow the focus of what to look for in the coming half. So here are our predictions of what WON'T happen by 31st December.
Emerging markets will NOT finish the year higher than current levels
Goldman Sachs recently published a fascinating statistic on emerging markets volatility, noting that every year there has been at least a 10% fall, without fail. With emerging markets up 18% already this year, we'll back history to hold true to form and see at least a 10% fall from here. That will see emerging markets up for the calendar year, but lower than their highs.
Figure 1 - Yearly drawdown of emerging market equities since 1997
Source: Bloomberg
Australia will NOT cut interest rates this year
The market is pricing in a very small chance of a rate cut this year. We think the hurdle for the RBA to cut rates is very high, given its concerns about the housing bubble. Next year it will probably have to cut, but find itself cutting too little, and then too late.
Chinese credit tightening will NOT jeopardise the Chinese Economy
Ongoing monetary and regulatory tightening is seen as one of the largest risks to global financial markets. The tightening is a deliberate policy move to help manage the leverage in the economy. The Chinese Central Bank and regulators have a handful of powerful levers at their disposal as well as political sway on bank lending and are well placed to manage this stage of their ongoing transition. Scored by credit not widening beyond 8% over Government yields.
Global bond markets will NOT crash
Bond market yields remain low by historical standards. While Central Bank money printing is often blamed, the structural low growth low inflation world explains most of the current levels. With the Federal Reserve on a steady and predictable course, only strong inflationary pressures or rising productivity could provoke a material sell-off in bond markets. U.S. 10 year yields will not finish the half over 3.25%.
Japan will NOT underperform global markets
As we noted in a series of blogs in recent weeks, the mind set in Tokyo has gone from the hubris of the 1980s to a state of permanent gloom. We believe low valuations and low expectations, plus signs we are on the verge of a pick-up in wage levels, could see the start of some material and maybe protracted outperformance for Japanese equity markets.
For further insights please visit our website
---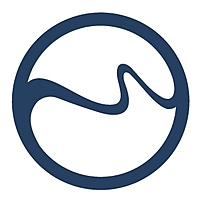 Morphic is a Sydney-based investment manager that has a strong record for delivering high risk-adjusted returns from investing in global equities in a way that doesn't harm the environment, society or people.
Expertise