Our quirkiest and most differentiated position yet
---
Games Workshop was founded by three schoolmates in London in 1975, as a manufacturer of wooden boards for games (the founders are no longer with the company). 
Not long after the company launched, it forayed into fantasy board games, which remains its core business. In its present-day avatar, Games Workshop manufactures plastic and resin miniatures, branded Citadel and Forge World respectively, based on fantasy universes created by its designers at company headquarters in Nottingham, UK. 
The figurines are coveted and assembled as collectibles by enthusiasts of Games Workshop's proprietary Warhammer and Warhammer 40K gaming universes, painted, and then used to play sprawling tabletop games using rules found in a library of 30-odd sourcebooks (called the Black Library). Games Workshop also holds a licence for The Lord of the Rings and The Hobbit games, though this is no longer a material part of the business. 
Games Workshop's competitive advantage lies in the fact that it is one of the few, if not only, fully vertically integrated makers of tabletop games, miniatures, and content universes with a relentless focus on product quality, which explains why the Warhammer brand has been around for 30-plus years in the fickle world of gaming. 
The company's management recognises that recruiting customers to the franchise is hard work, so looks to its 500-plus company-operated retail stores to not only sell its wares but to act as community hubs where local gamers get together to play and talk shop. 
CEO Kevin Rountree, who joined the company in 1998 and became CEO in 2015, has led the company to more actively engage with its community, establish a digital presence, make the company's games more accessible to new and younger players, and explore newer ways to monetise the company's unique IP. Indeed, the company's online community now has a user base of over 8 million while the Warhammer YouTube page has nearly 500k followers. We value that loyalty, a committed and creative CEO, the company's strong and net-cash positive balance sheet, and a prudent approach to capital allocation. 
A key aspect of our thesis that has already begun to unfold in the short time we've held this position is the company creatively and aggressively exploring ways to distribute and monetise its unique trove of IP. Namely, we expected Games Workshop to take further steps into the media and entertainment space, which has unfolded in two ways:
The company hired a veteran of toys and games giant Hasbro to extensively mine the Warhammer universe for stories and characters that could be leveraged into animated and live-action content.
More recently, the company announced that it is launching its own bespoke streaming platform, Warhammer+. 
Warhammer+ will feature 11 animated shows and will launch in July 2021. Though we don't have details around pricing or a subscription model, we have run our own scenarios and are of the view that streaming could be accretive at scale plus enhance interest in collecting and gaming among viewers, though it remains to be seen whether Games Workshop can successfully overcome the commercial and technical challenges involved. Regardless of the success of this new venture, we think the company's main business model is attractive in itself, and we remain, patient investors, as Games Workshop continues focusing on its mission: "The best fantasy miniatures in the world. Forever." 
Games Workshop is a position held in the Lakehouse Global Growth Fund. Explore more in the below link:
Managed Fund
Lakehouse Global Growth Fund
Global Shares
Lakehouse Senior Analyst Pooja Shirangi contributed to this piece
Take a different approach to investing
Lakehouse Capital embraces a long-term, high-conviction approach that seeks asymmetric opportunities. Hit the 'CONTACT' button below to find out more.
---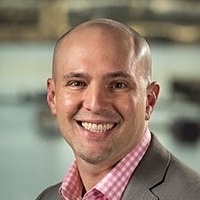 Former Co-Founder
Lakehouse Capital
Joe is the former co-founder. Please visit and follow Donny Buchanan and Nick Thomson for the latest insights around Lakehouses's unique concentrated investment approach that focuses on the key themes of Intellectual Property, Network and Loyalty...
Expertise