Own well-managed, ESG-focused, high-quality compounders
---
We like to say that there are two ways to lose money in equities, falling earnings and falling multiples.
Two years ago, we were worried about the market's multiple. Following the de-rating in 2018 our main anxiety shifted to earnings. In one sense, this anxiety has proved relatively well placed, with 2019 estimates for the MSCI World Index down 10% over the last year, but in a more important sense, we were wrong to worry, as markets have ignored the subsiding earnings and revived strongly.
The MSCI World Index's multiple of 2019 earnings has surged from 13.4x to 17.2x1, boosted by the monetary generosity of the U.S. Federal Reserve and Mr Draghi at the European Central Bank. The multiple is probably helped by the perennial assumption of future earnings growth, with 2020 earnings expected to be 9% higher than 2019, arguably not a safe assumption.
Heading towards 2020, for the market as a whole we worry about both earnings and multiples, given that both are high, earnings look vulnerable and the current combination of falling earnings with rising multiples is unlikely to be sustainable.
More broadly, in a world where scrutiny of corporates by both governments and consumers is rising sharply, managements need to be aware of the Environmental and Social risks facing their businesses and proactive in dealing with them. There is clearly no room for complacency in this emerging political environment.
As such we would continue to advocate owning high quality compounders, with senior management who are aware and engaged on material ESG issues. The combination of recurring revenue and pricing power that such companies possess should protect revenues and margins, respectively, preserving their profits.  
Stay informed in 2020
Stay up to date with my latest views. Hit the FOLLOW button below to be notified by email as soon as I publish my next wire.
This wire is part of the 'One thing investors can't ignore in 2020' series. To download the full ebook please click here
---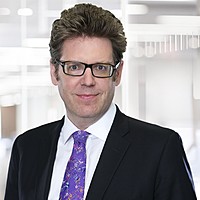 Portfolio Manager
Morgan Stanley IM
Bruno is a portfolio manager for Morgan Stanley Investment Management's London-based International Equity team. Prior to that, Bruno worked for Sanford Bernstein, where he was a Senior Analyst covering the financial sector for eight years.
Expertise