Patrys - Cell penetrating monoclonal antibody
---
Today we've initiated coverage on Patrys, a Melbourne-based company that may have one of the world's first cell-penetrating antibodies for the treatment of cancer.

To understand the Patrys opportunity, you need to do two things at once.  Think micro: recognising that Patrys has a world-first, cell-penetrating anti-DNA antibody.  At the same time, think macro: recognising that its ground-breaking drug will play into a US$84bn antibody market.  Taken together, these ingredients have the feel of blockbuster potential. 
The story started when Patrys in-licensed a ground-breaking antibody from Yale University in 2016.  One way that cancer cells stay alive is by self-repairing their DNA when it breaks – and Yale's Deoxymab 3E10 prevents this.  Importantly, Patrys has now upgraded this antibody for human use.  And, on the basis of its pre-clinical work, it recently announced that its version (PAT-DX1) may have application for a broad range of cancers: glioblastoma, colon cancer, triple negative breast cancer; and possibly, melanoma and other cancers as well.  This product will enter the clinic in 2019.
Back in 2014, AstraZeneca gained FDA approval for Lynparza, the first of the revolutionary PARP inhibitor drugs for the treatment of cancer. For reasons explored further in this note, Patrys' product could be superior since it can prevent double-strand as well as single-strand cancer DNA repair.  In addition, it can be synergistic with PARP inhibitors, and conjugated to other drugs of interest.  This antibody is Patrys' current priority – but the company still retains (for possible future attention) the IP from its original work on creating a new class of monoclonal antibody drug.
 We value Patrys at 7.3 cents per share base case and 18.3 cents optimistic case.  Our target price of 13 cents per share sits at the midpoint of our valuation range.  We see Patrys being re-rated by the progress into the clinic of PAT-DX1 and continued commercial success for the PARP inhibitors.

You can download a copy of NDF Research's initiation report on Patrys by clicking here or visiting ndfresearch.com. We commend the report to you. Note - the usual disclaimers apply - click here.
---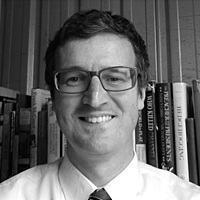 Founder and Senior Analyst
Pitt Street Research and NDF Research
I am an equity research professional who worked in stockbroking from 2001 to 2015. After 15 months doing investor relations I returned to equity research with the founding of NDF Research. With Marc Kennis I founded Pitt Street Research in July 2018.